Hei gjengen!
Sitter i skrivende stund på vei hjem etter det som har vært en stråålende ferie! Jeg er heldig ?? Det har ikke vært noe å si på treningsrutinene denne ferien, og det har føltes bra hele veien. Her finner du masse god inspo til din egen hjemme- eller ferietrening om du skulle trenge det?
I kveld venter CrossfitGames på skjermen, beina høyt og ren nytelse av det å komme hjem. Borte bra, hjemme best ?
Blogges i mer i morgen ❤️
Søndag
Kjørte en økt med min kettlebell på @16 kg, og det ble 4 runder av:
10+10 roing
10+10 enarms snatch 
10+10 knebøy 
10+10 strakmark med ro 
10 enarms push up 
10+10 splittknebøy 
10+10 skrå mountain climbers
Mandag
Hviledag.
Tirsdag
Kjørte en EMOM-økt på bryggekanten, nok en gang ved hjelp av min 16 kilos kettlebell, en trapp og egenvekt?
EMOM 15 min
Min 1: Et trappeløp
Min 2: 15 Kettlebellswing @16 kg 20 mountain climbers
Min 3: 15 goblet squat @16 kg 5 burpees
2 min pause
EMOM 15 min
Min 1: Et trappeløp
Min 2: 7+7 Enarms thrusters @16 kg
Min 3: 7+7 fremoverlent enarms ro + hopp ut 16 kg
EMOM 15 min
Min 1: Et trappeløp
Min 2: 10 push ups (5 smale, 5 brede), 10 suitcase deadlift med kettlebell 
Min 3: 5 clean and press på hver side, deretter 3 push press på hver side @16 kg
Knallfin økt – den ligger som video på Insta om du vil sjekke den ut ?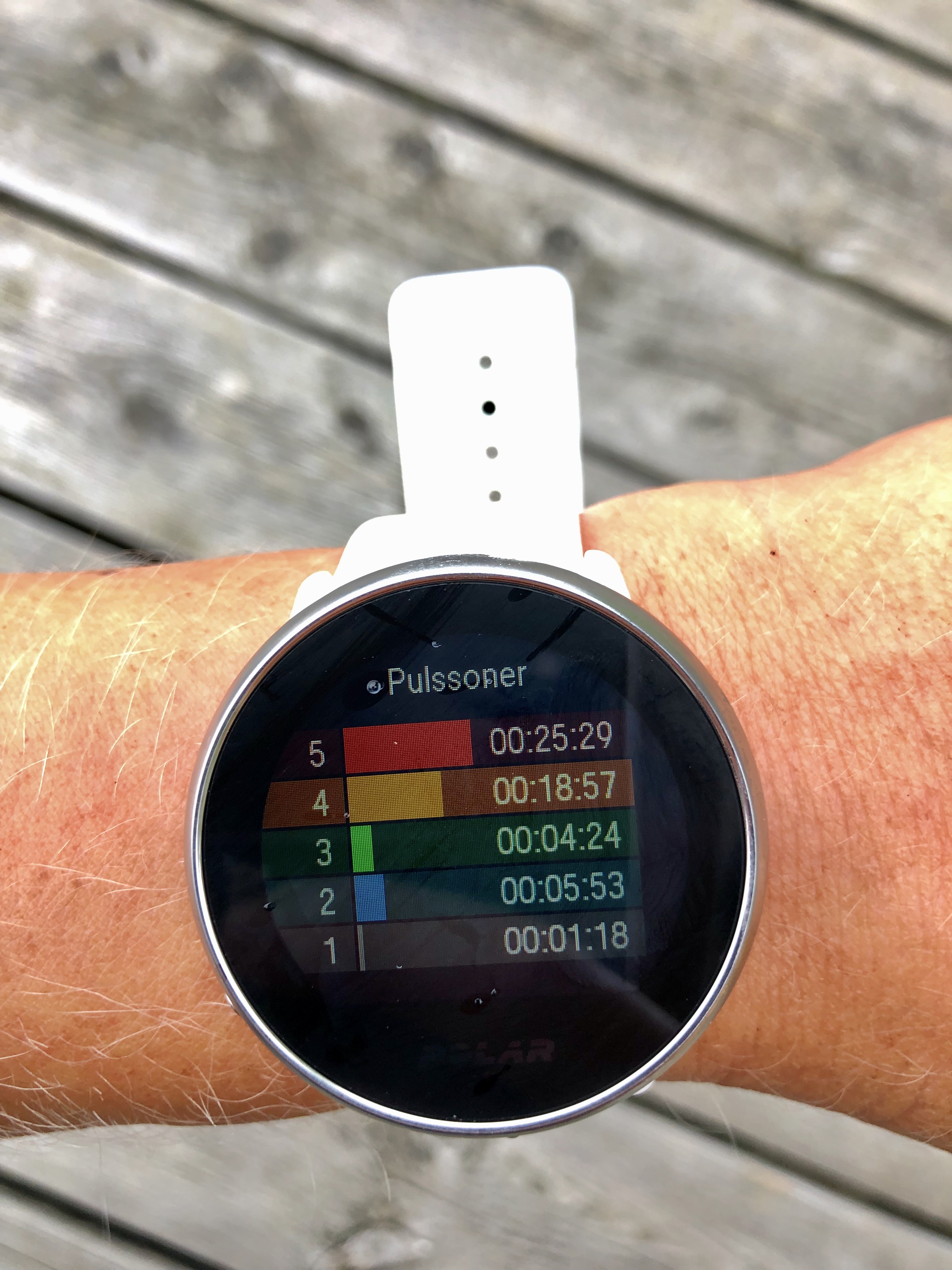 Onsdag
Kjappis-økt på Kragerø Resort.
A1) Sumo markløft 8 reps x 4
B1) Chins 5 reps x 4
C1) Facepulls i slynger 12 reps x 3
C2) Kinesisk sidehev 12 reps x 3
Torsdag
Styrkeøkt på verandaen i Kragerø ?
Bolk 1, underkropp, 3 runder av..
1️⃣Splittknebøy 20-25 reps
2️⃣Ettbeins hip thrust med 2 sek hold på toppen 15-20 reps pr bein
3️⃣Monsterwalk med miniband, 30 steg hver vei
4️⃣Good morning til knebøy med kettlebell 15-20 reps
5️⃣Gående leg curl 10-15 reps
Bolk 2, overkropp, 3 runder av..
1️⃣«Crush grip row» (du holder kula mellom håndflatene) 20 reps
2️⃣Deadlift high pull 25 reps
3️⃣«Hip to halo» med kettlebell 20 reps
4️⃣Dips 25 reps
5️⃣Pike push ups 10-15 reps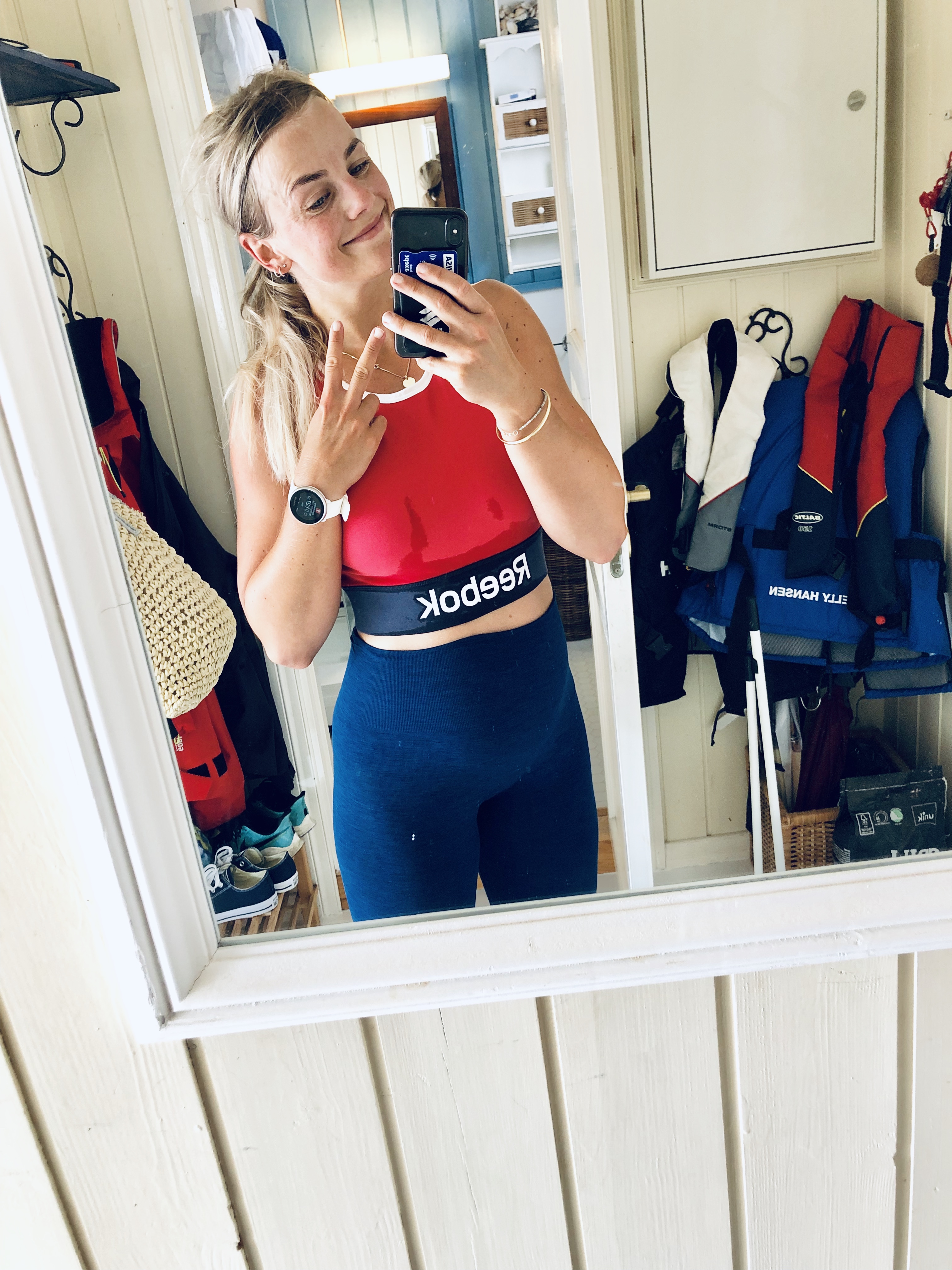 Fredag
Morgentur med staver 60 min.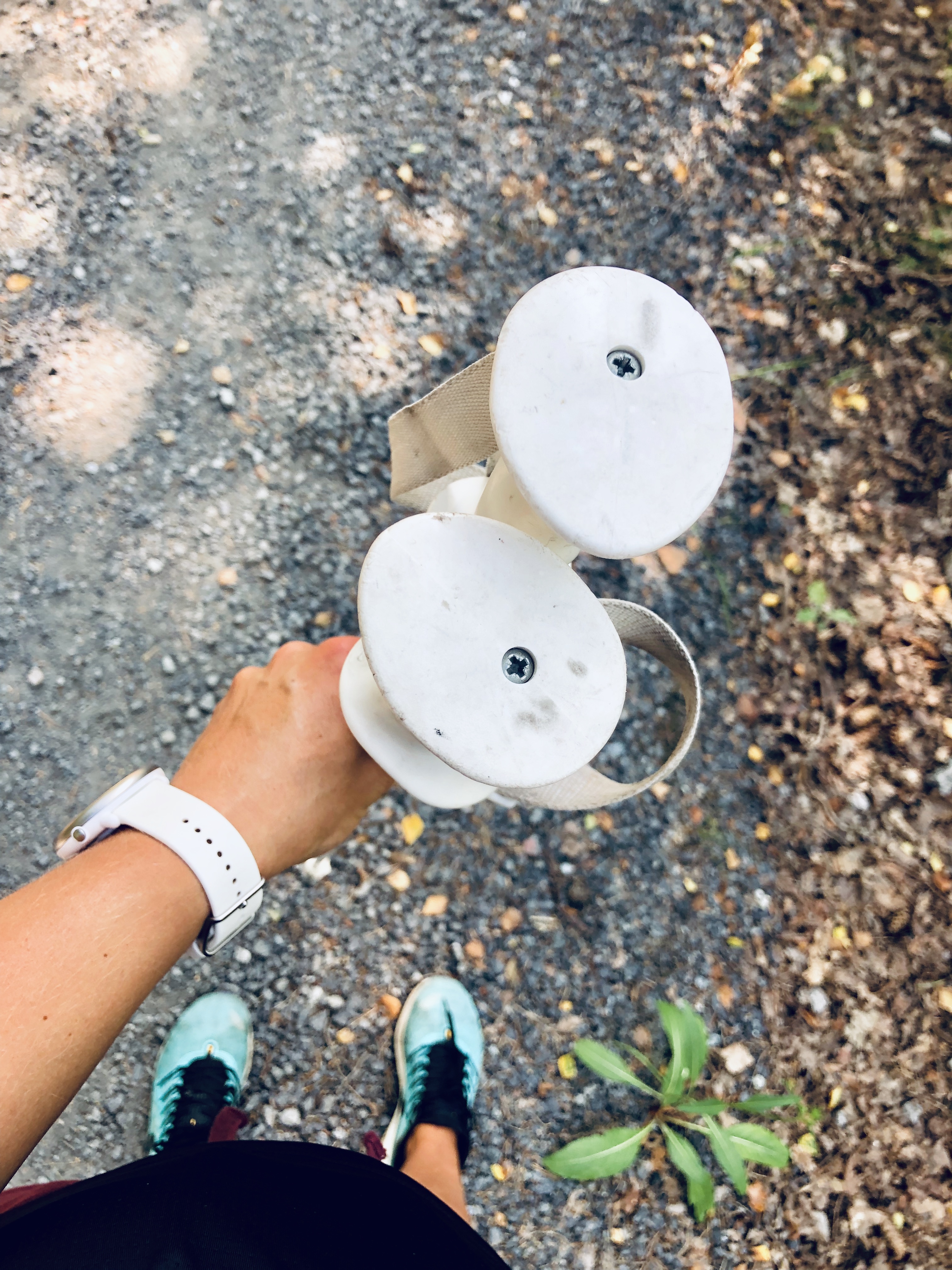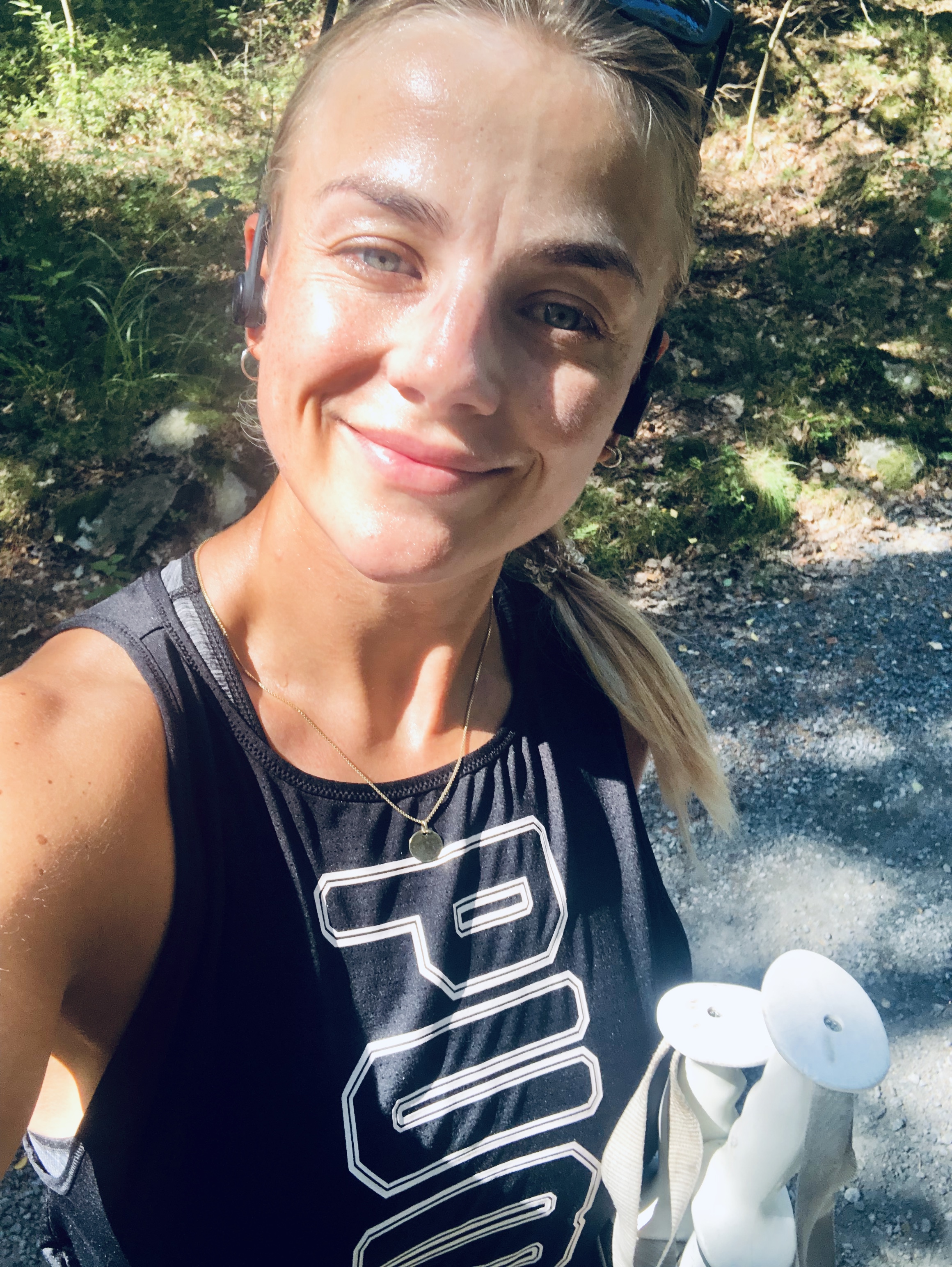 Lørdag 
Sirkeløkt med helgens besøk ??
45/15 sek x 3 på følgende øvelser..
Thruster med strikk
Kettlebellswing
10 monsterwelk, 5 hoppende knebøy, 10 monsterwalk
2 push ups, 10 mountain climbers
Hoppende utfall/utfall bakover/splittknebøy
2 min pause
Deretter 5 nye øvelser, 45 sek jobb, 15 sek pause x 3..
Burpees
Klatreplanke
Enarms clean and press med kettlebell
Fremoverlent roing + strakmark med lang strikk
Hip thrust/glute bridge med miniband
Vi avsluttet økta med en team-WOD på 15 min der vi kombinerte svømming, statisk hockey og push ups – digg!