Hei, og god mandag?
Jeg startet dagen med en kaffekopp og litt attåt, før jeg satte snuta mot trening på CrossFit Fønix. Hver mandag og tirsdag er det time der kl. 09, og jeg er sjeleglad de ukene jeg har mulighet til å joine de – fantastisk start på dagen, og så deilig å «ha det gjort».
Dere kjenner følelsen.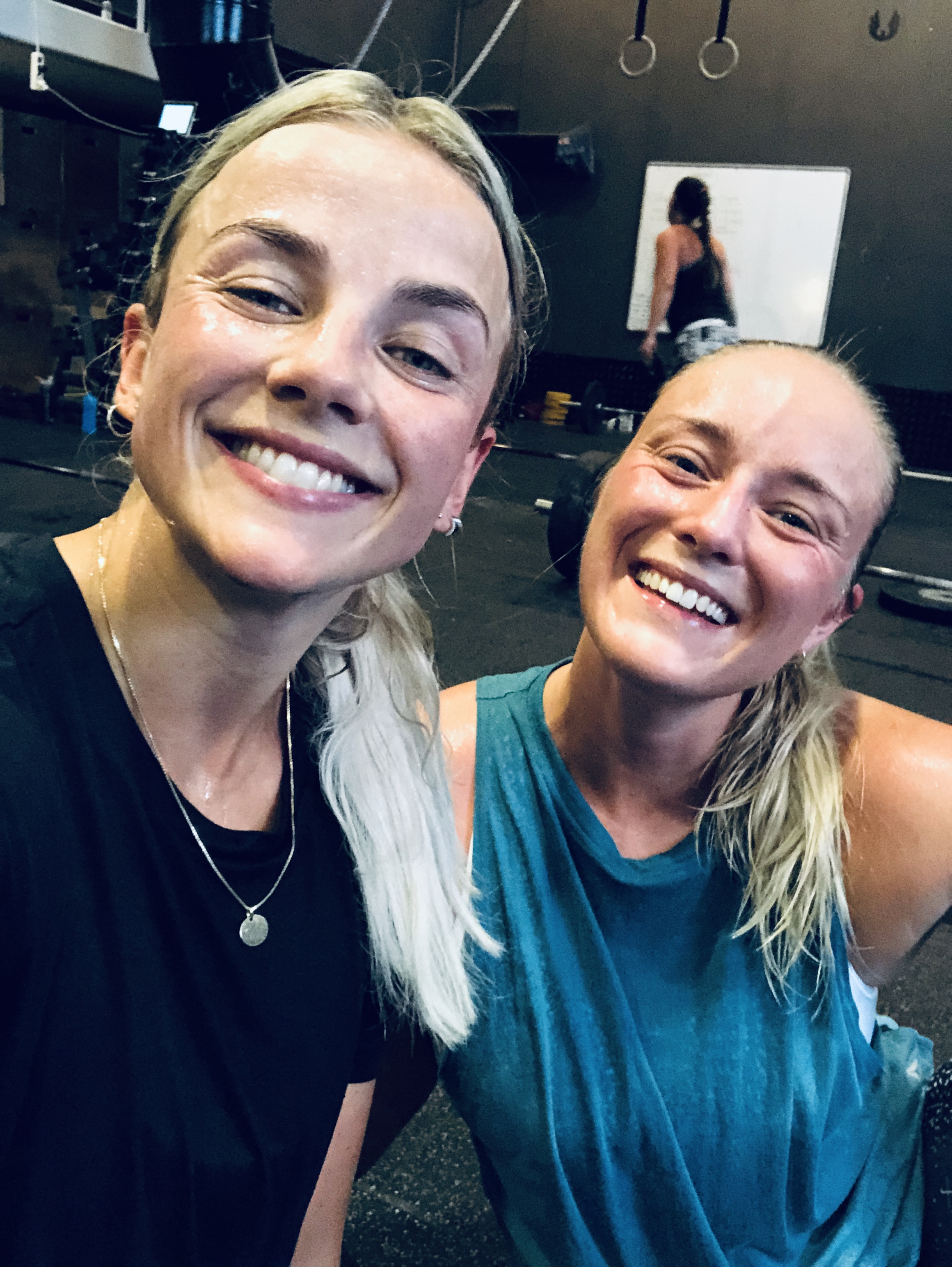 Deretter ruslet jeg hjem, mekket proteinpannekaker på slump (oppskrift her), og siden har jeg jobbet hjemmefra. Nå kommer hvert øyeblikk broren min, kjæresten hans og den vesle kid´en deres på en aldri så liten PT-time her hjemme – det gledes?
Uken går med til jobbing hjemme i dag og i morgen. Vi er i innspurten med å lande timeplaner til ShapeUp Convention, og den første, i Tromsø, går jo av stabelen om snaue to uker! Det gledes! På onsdag og torsdag bærer det til Oslo, der blant annet podcastinnspilling, time hos @femalewellness og gjesting hos God Morgen Norge står for tur, og allerede på fredag morgen setter jeg meg på flyet til Kypros – #piaogmarenstreningsreise, here we come? Der blir vi jo en uke, og når jeg lander fredag 30. august setter jeg meg rett på flyet til Tromsø for å være med på ShapeUp Convention.
Så ja – jeg nyter disse rolige jobbe hjemme-dagene før det braker løs, hehe. 
Men jo, i ukas vlogg deler jeg jo treningsuken min, og nettopp derfor kom det ikke noe «treningsuka som gikk» på lørdag.
Nå som den er ute tenker jeg det er greit å ha den skriftlig også! For spesielt interesserte, jeg er gravid i uke 27 idet denne treningsuken ble gjennomført.
So here it goes..
Søndag
Chins 5+3 chins x 5 sett
15 hip thrust med strikk

Mandag

Tirsdag

Onsdag
Hviledag.
Torsdag
Trente styrke i kjelleren denne dagen, med fokus på overkropp, i tillegg til ei litta pulsfinisher på slutten – as shown in the vlog?
A1) Chins 5 reps x 5
A2) Skulderpress 8 reps x 4
B1) Benkpress med hantler 12-14 reps x 3
B2) Pallof press med twist 15 reps x 3
B3) Stående roing 12 reps x 3
C1) Dips i ringer med støtte 12 reps x 3
C2) Pull ups med støtte 12 reps x 3
Til slutt, tre runder av.. 
800 meter roing
20 reps hip to halo @16 kg KB
20 reps KB-swing @16 kg
10+10 enarms push press @16 kg
Fredag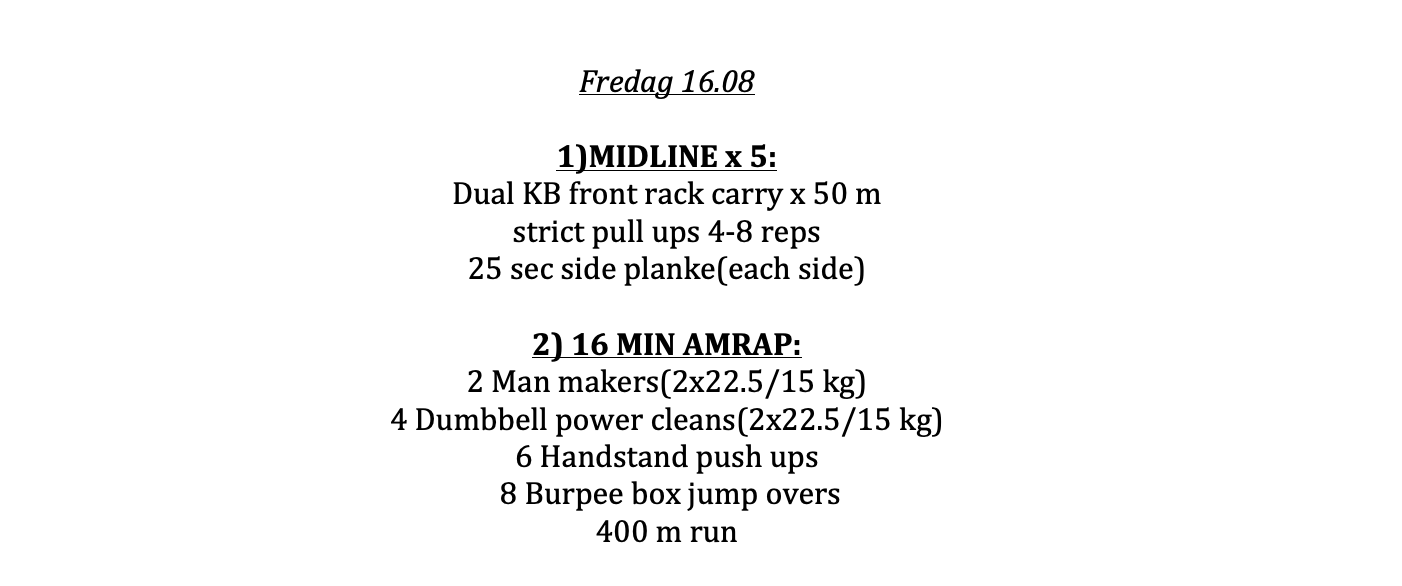 Lørdag
Intervaller på ellipsemaskin, mitt nye favoritt kondisjonsapparat, hehe.
Jeg kjørte 10 min oppvarming, 5 min jobbing, 2 min pause x 5. Deretter nedkjøring i cirka 10 min, litt stretching, så finito. Deilig økt!
.. and there you have it!
Håper du har hatt en fin mandag?