Deler treningsuka som gikk, bissniss as usual ? I dag startet jeg dagen med å sove litt ekstra, som er blitt en vane i helgen for da har jo mannen fri. Nå har han offisielt startet perm, så da blir det kanskje sånn hver dag? Hehe. Blir spennende å se hvordan det blir med begge to/tre tråkkende hjemme – vi skulle egentlig bo på fjellet til godt over påske, før vi skulle til Kypros på to ukers treningsreise.. slik ble det ikke, gitt? 
Anyhuw – etter soving bakte jeg brød og potetlomper – sistnevnte deler jeg oppskrift på til uken, de ble supergode!! Resten av dagen blir, tja.. kos, avslapning, bokskriving, redigere vlogg, rydde.. vetta' søren jeg?
Håper du finner litt inspo i treningen under – god lørdag ?❤️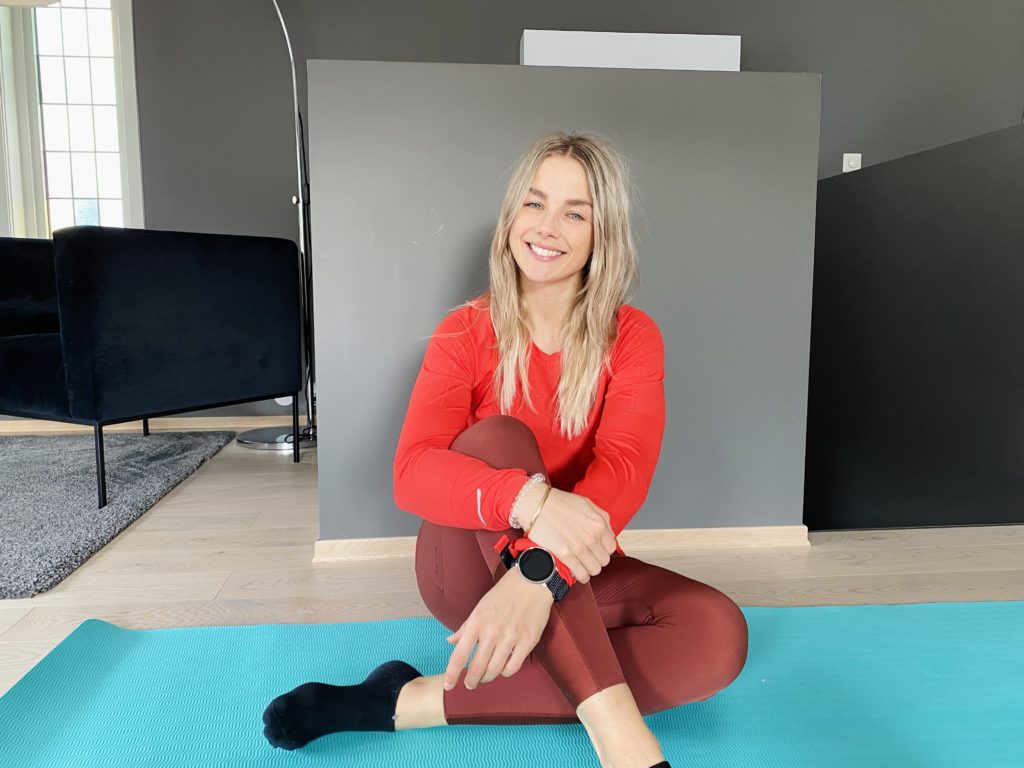 SØNDAG
50 min SOMA MOVE.

MANDAG
A1) Frontbøy 10-12 reps x 3
A2) Pull ups maks reps x 4
B1) Sumo markløft 12-14 reps x 4
B2) Push ups mellom kettlebells 12-15 reps x 3
C1) Strakmark med roing 10-12 reps x 3
C2) Enarms skulderpress 10-12 reps x 3
TIRSDAG
Egenvektsøkt i heimen, inspirert av Ingerindubai – jeg gjorde denne ?
45/15 x 3 på hver øvelse
Utfall bak med hopp venstre
Utfall bak med hopp høyre
Push up til sideplanke
Mountain climber + jump up
Push up walk out
Hoppende knebøy
Ettbeins glute bridge venstre
Ettbeins glute bridge høyre
Glute bridge
Burpees
ONSDAG
Styrketrening i hagen, med to hantler på 16 kg og et par ringer. Dette er ukas favoritt! ?
4 runder på hver bolk
10 roing i ringer
10+10 stepups
10 dips i ringer
10+10 utfall bakover fra step
10 push ups med beina på forhøyning
10 goblet squat med dip
10 enarms roing albue ut
10 thrusters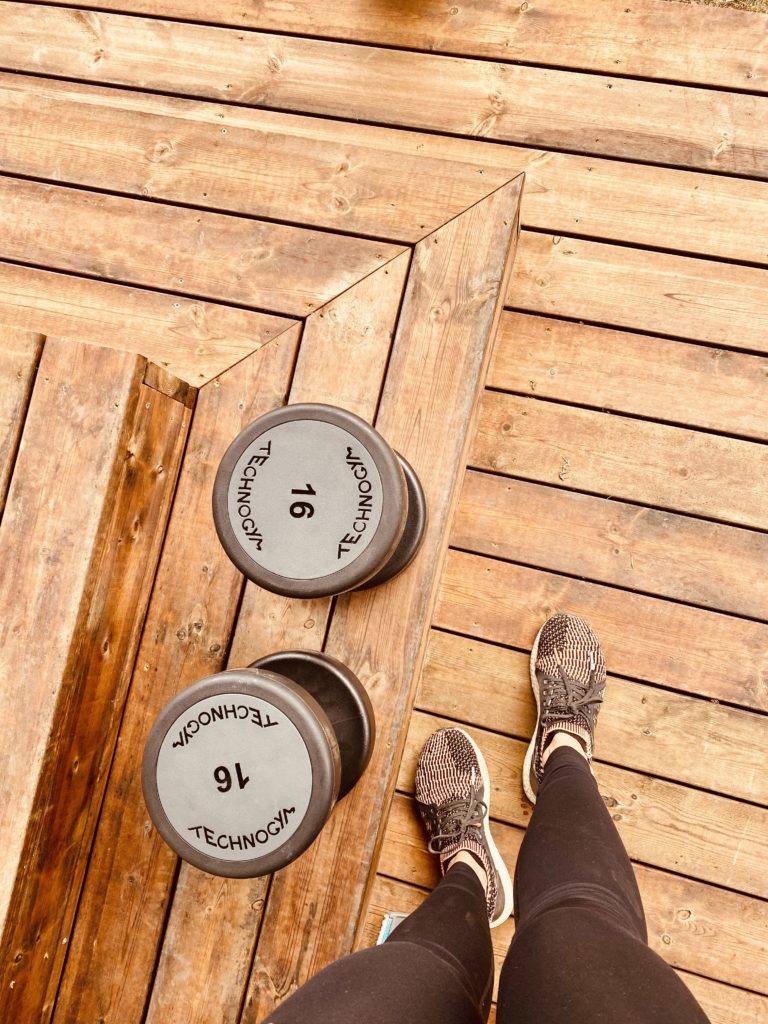 TORSDAG
Hviledag.

FREDAG
Spilte inn en #piasgym, og gjorde den selvfølgelig selv også ?
30 hoppende knebøy
30 curtesy lunge (15+15)
30 push up med rotasjon
30 mountain climbers
30 hoppende utfall med armer bak hodet
30 klatreplanke
30 kickbacks fra planke (15+15)
30 X-jumps
30 situps
30 plankehopp
.. deretter 20 reps, så 10 reps.
Tid: 23.00.65
LØRDAG
Samme oppsett som torsdagsøkten, 4 runder på hvert øvelsespar, 16 kg's hantler og et par ringer, samt et miniband?
12 pull ups i ringer
15 ettbeins strake markløft
10 Pike push ups
15 ettbeins Hip thrust med 1 sek hold
12 pull ups i ringer med bein på bakken
6-10 devil press
10 db jumping deadlift
30 miniband glute bridge @16 kg