Hei, fintfolk❤️
I går gjorde jeg en sirkeltreningsøkt før dagen startet – den var digg! Her er det noen øvelser som tar deg litt i kjelleren, men de fleste er typ.. ok å gjennomføre, med mest fokus på kontakt med muskulatur, samt utførelse av øvelsen. Dermed skal det gå greit å jobbe i 1 minutt, med 30 sekunders pause, og gjenta 3-4 ganger. Det hele blir altså en ganske lang økt, uten lange pauser, men det er litt av det digge med økten også – pust og muskler får litt tid i arbeid ???
Slik gjør du 
Du skal altså ha 1 minutt på hver øvelse, der du jobber sammenhengende med god teknikk. 30 sekunder mellom hver øvelse. Disse tidsintervallene kan selvfølgelig justeres om du syns det blir for mye/lite. Jeg kjørte 3 runder i går, men hadde tatt 4 om jeg hadde hatt tid (liker jeg å tro ihvertfall, hehe).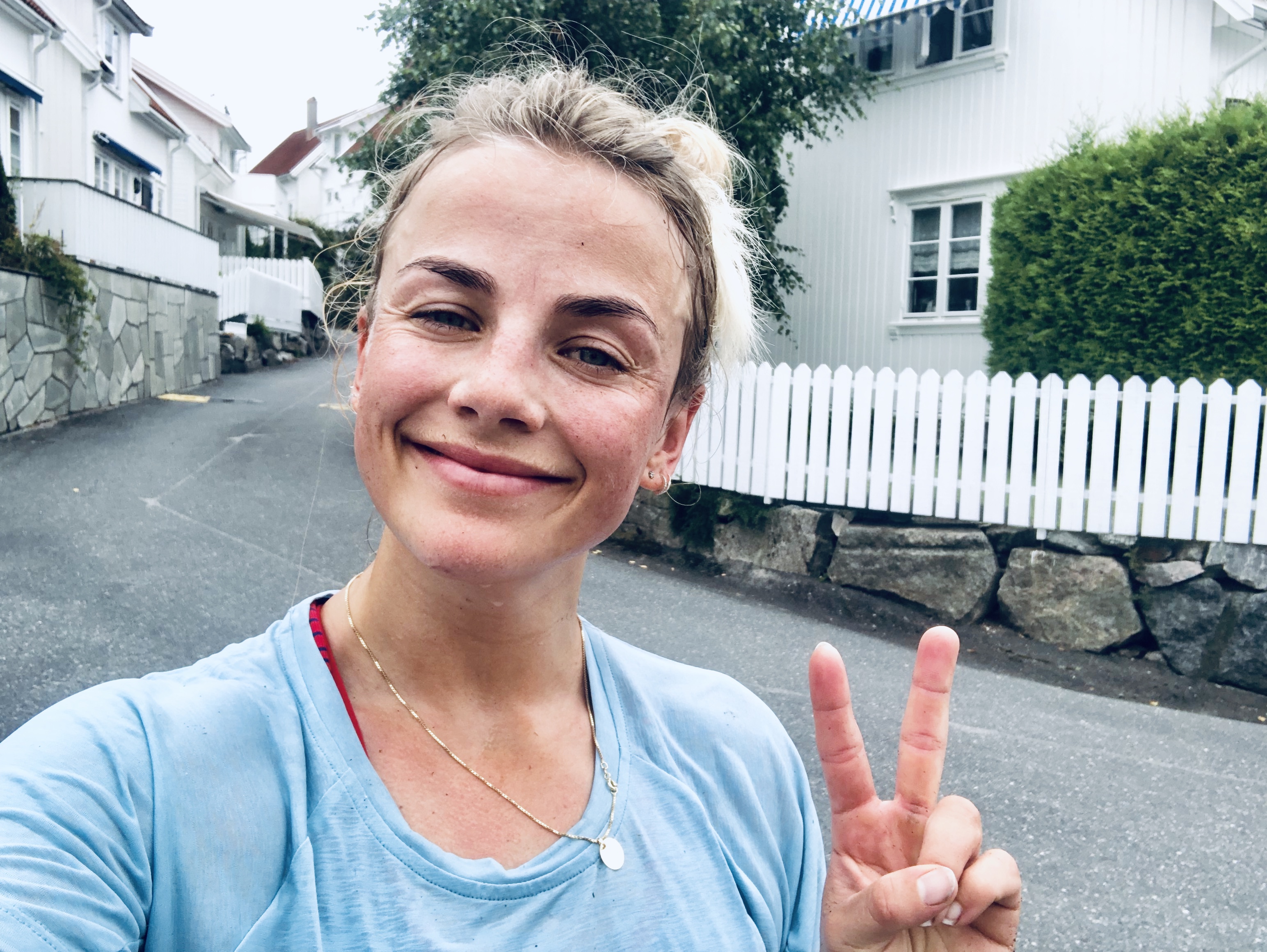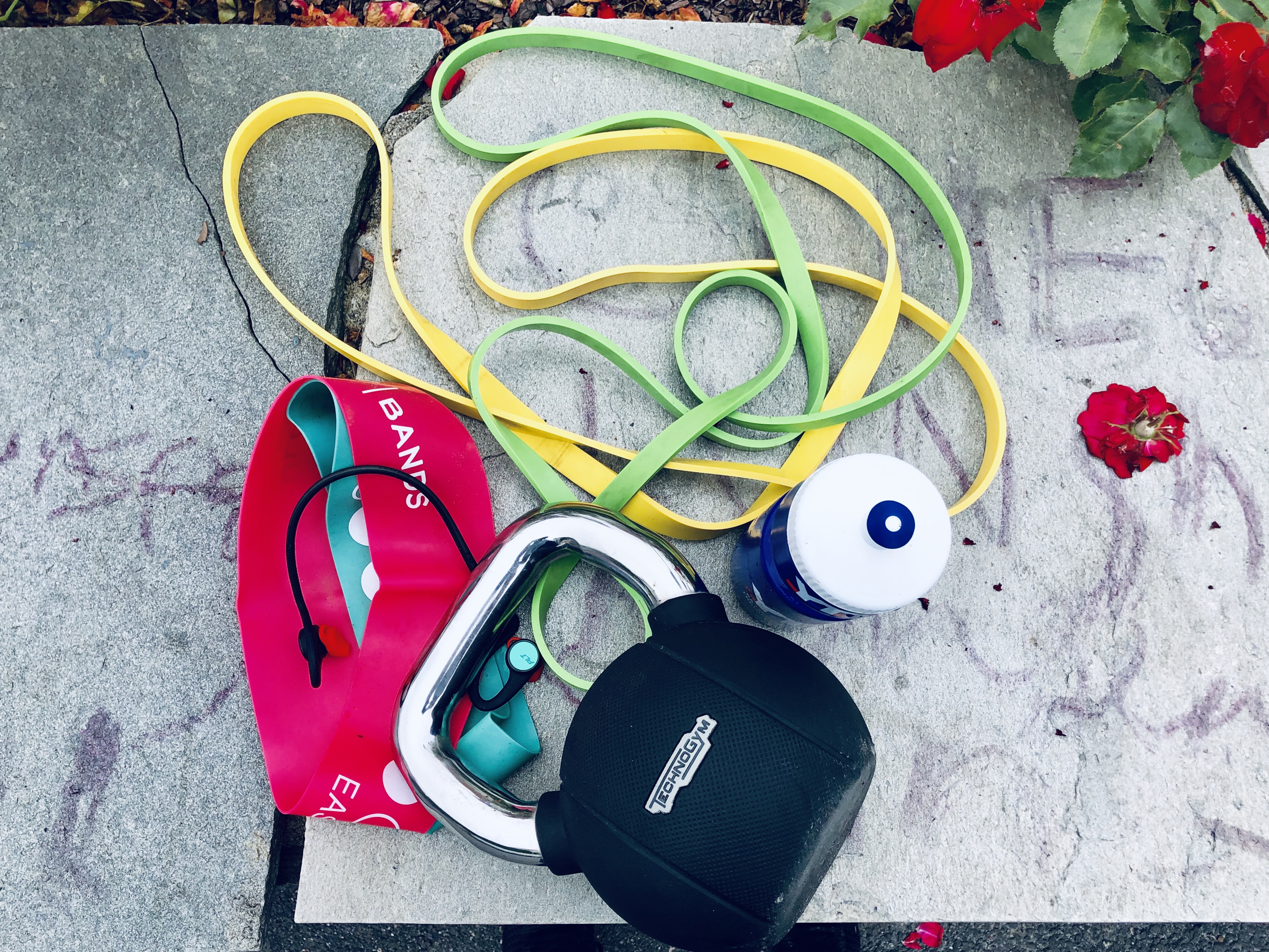 Øvelsene
?10 MIN SIRKEL-BONANZA X 3-4 RUNDER
1 min sideplanke med hoftehev (30 sek på hver side)
1 min jumping jacks
1 min hip thrust med strikk (2 sek hold på toppen)
1 min thrusters med lang strikk
1 min sittende roing med lang strikk 
1 min deadlift hight pull med kettlebell
1 min nedtrekk med lang strikk
1 min push up til sideplanke
1 min 10 skritt monsterwalk med miniband, 5 hoppende knebøy
1 min burpees 
.. and there you have it! Håper du tester? Jeg og mannen skal gjøre en liknende økt nå faktisk, bare med litt andre øvelser. I dag går jeg for fire runder ? I ettermiddag blir det hyggelunsj og Ina Wroldsen-konsert på Kragerø Resort etterpå. Det gledes! Jeg kjenner at jeg blir raskere «sliten» av sosiale ting som gravid, det er nok også litt fordi man ikke girer seg opp med rosé og liknende, men fordelen er jo at man ikke er klein dagen derpå – much appreciated!
Ha en herlig torsdag ❤️