Ah.. været dere. været. Makes me soo happy, og jeg vedder for at det samme gjelder dere. Gårsdagen ble tilbrakt på perfekt vis, først med en laang snoozemorgen i senga, før jeg fikk ånden over meg og gikk inn for sesongåpning av terassen min. På den måten kunne vi også nyte verdens diggeste frokost i frisk, norsk vår(sommer)luft! Frokosten kan jeg desverre ikke ta credit for da – fine mannen gjorde jobben. Som dere ser har vi tidvis noe ulike preferanser, og kokkeleringen blir deretter.
Asså.. han liker ikke bacon. Hvem er det som ikke liker bacon?!
Veggiser, ikke svar. We have agreed to disagree.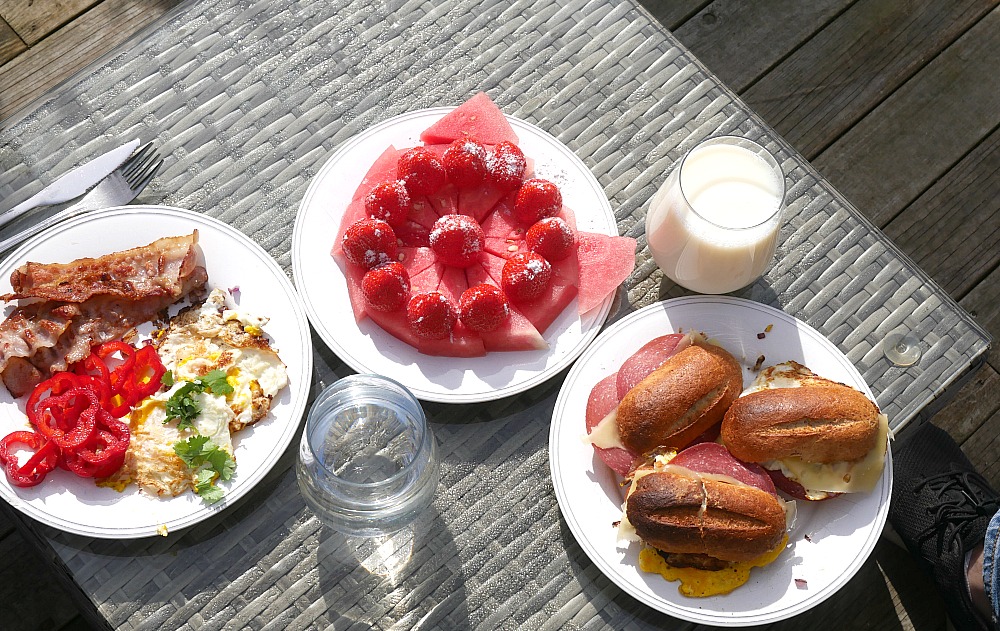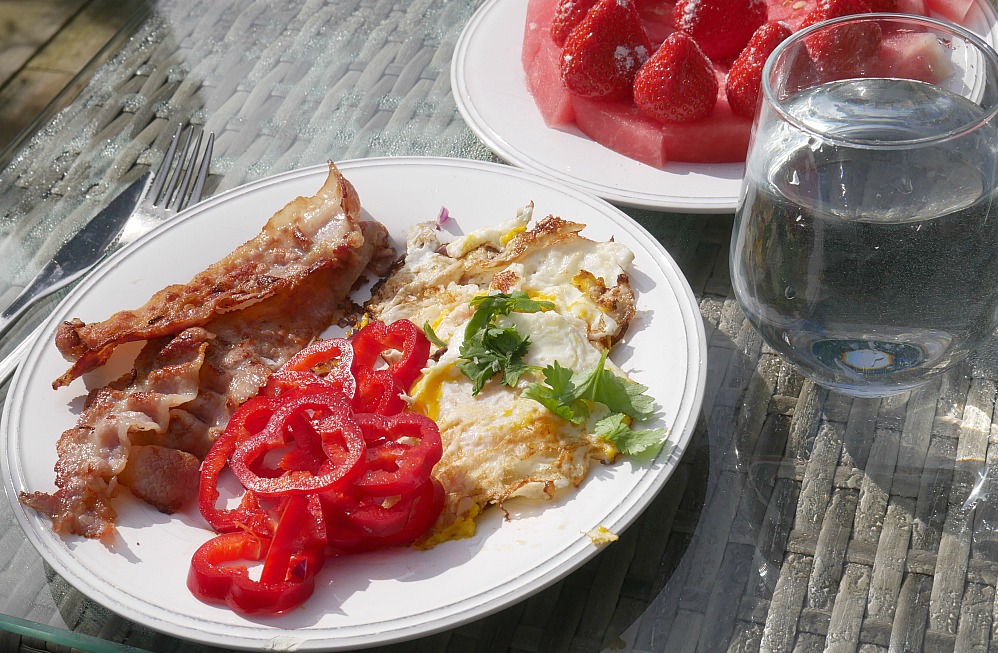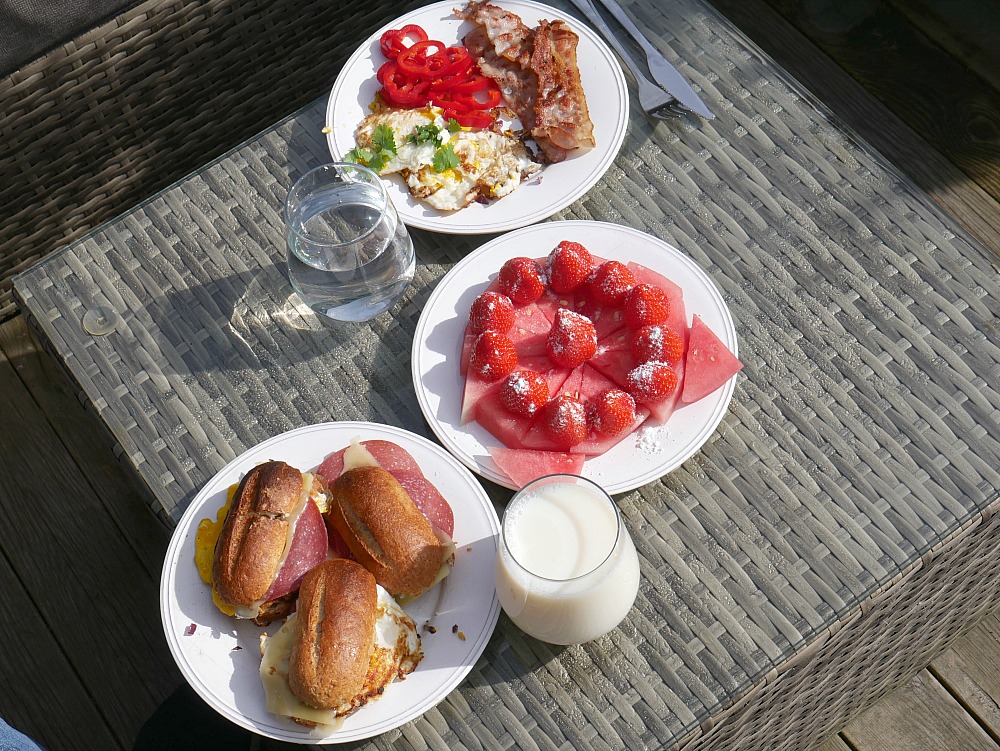 Deretter gikk turen til SATS for nok en fantastisk styrkeøkt. I korte trekk gikk det i…
A1) Knebøy med et sek stopp i bunnposisjonen 5 reps x 5
A2) Chins med vekt 3-5 reps x 5
B1) Hip thrust med 2 sek hold på toppen 12 reps x 3
B2) Benkpress 6-8 reps x 3
C1) Utfall til siden 12 reps på hvert ben x 2
C2) Dips med vekt 6-8 reps x 3
Og helt til slutt, to runder av..
Crunch i slynger, 12 reps
Ring rows, 12 reps
Kettlebellswings, 20 reps
… og pjof, der var jeg i mål. Nok en fullkroppsøkt dere kan teste om det skulle friste 🙂 Den er finfin!
Etter økta var det nydelig familiemiddag og en digg sofakveld som fylte resten av fridagen. I dag har jeg vært litt hit og dit, blant annet på lunsj med herlige Tonje, som også blogger hos Playblogg. Vi snakket om stort og smått, blant annet Selfie Run som skjer her i Oslo på søndag.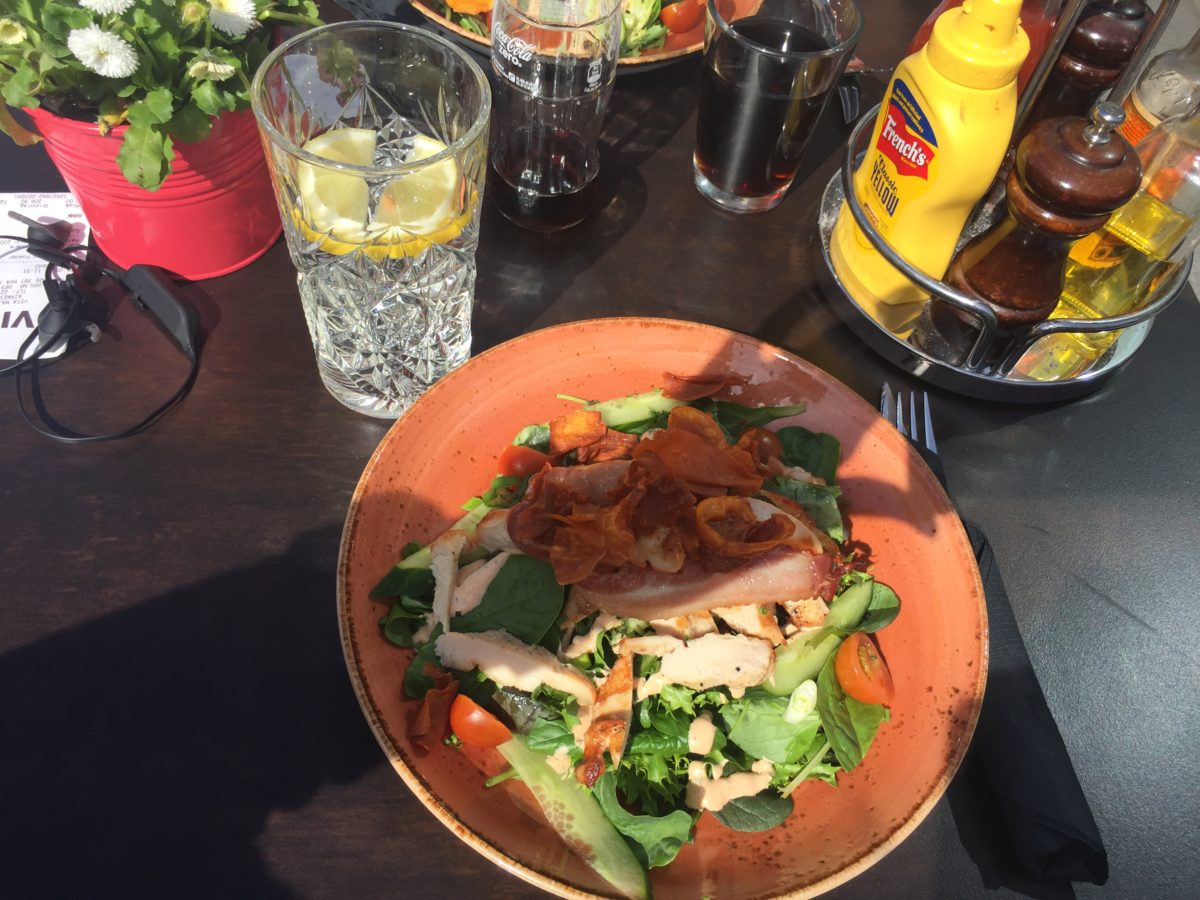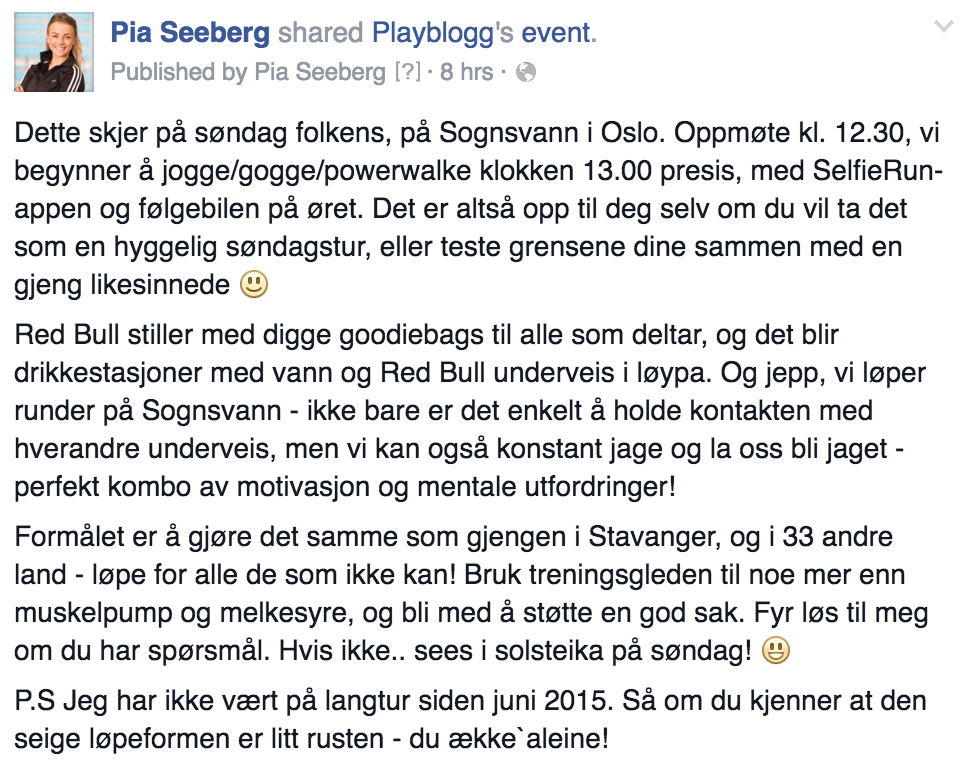 Dere finner eventet HER, og absolutt alle er hjertelige velkomne. Herre jemnini, så happy jeg blir om flere av dere lesere kommer. Sammen skal vi rett og slett bare kose oss i sola, bruke kroppen vår og løpe for de som ikke kan. What´s not to like! Jeg har planer om å prøve å holde meg joggende hele veien, og har et mål om å klare…
… å løpe 15 kilometer før bilen tar meg igjen – det skal jeg klare. Nå venter en digg fredagskveld i sofakroken, og jeg kjenner at skrotten er mer enn klar. Nyt fredagskvelden hjerter!