Søndag
Hviledag.
Mandag
Styrketrening, fullkropp i kjelleren ?
A1) Knebøy 6-8 reps x 4
A2) Pull ups 4+4 reps x 4
B1) Push ups mellom to kettlebells 10-12 reps x 3 
B2) WYT med bryst på benk 12-15 reps x 3
B3) Ettbeins strake markløft med bakre bein på lav step 12-15 reps x 3
C1) Statisk heng med pull up grep 40 sek x 3
C2) Enarms thruster maks rep på 1 min x 2
C3) Pallof press med strikk 15+15 reps x 3
Tirsdag
Hviledag.
Onsdag
Økt på CrossFit Fønix, den ser du under? Deretter hadde jeg SOMA MOVE med gjengen min ??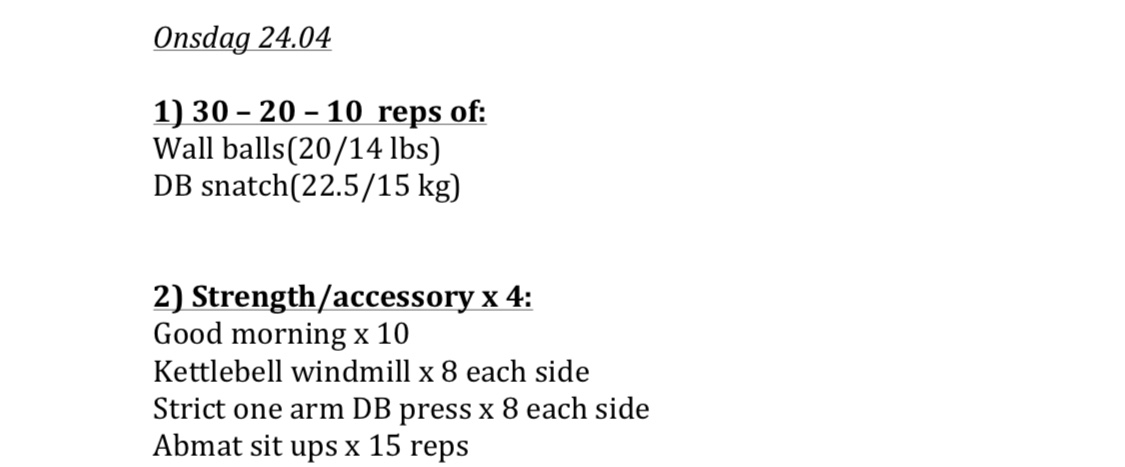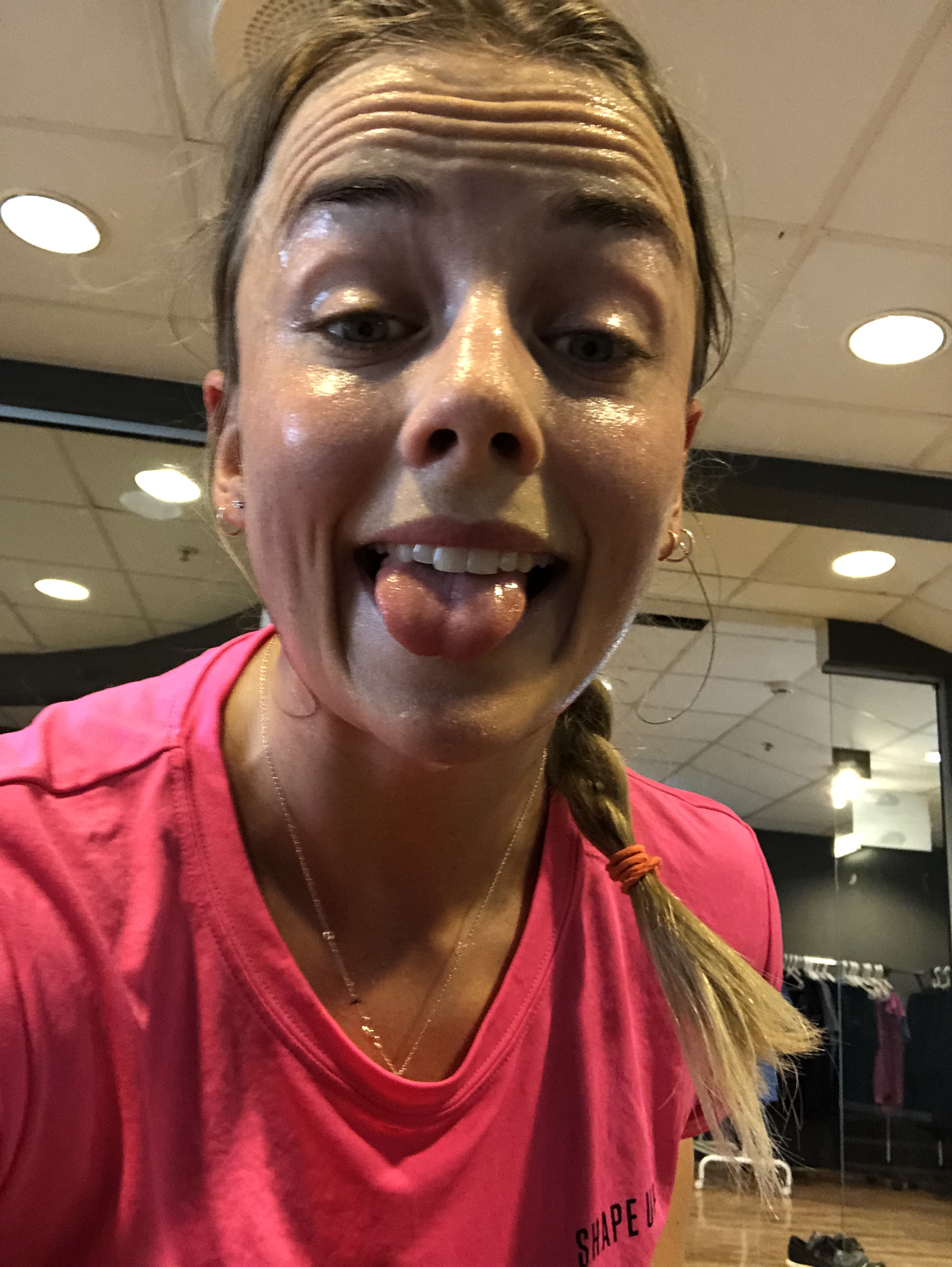 Torsdag
Styrkeøkt på egenhånd, som jeg også delte i videoformat på Insta ?
A1) Sumo markløft 12 reps x 4
A2) X-walk 25 reps x 3
A3) Spider push ups 12 reps x 3
B1) Chins 8 reps x 4
B2) Goblet squat med 4 stopp 12 reps x 3
C1) Ettbeins Eleverte hip thrust 15 reps x 3
C2) Facepulls med og uten rotasjon 10+10 x 3
C3) Dead bug 40 sek x 4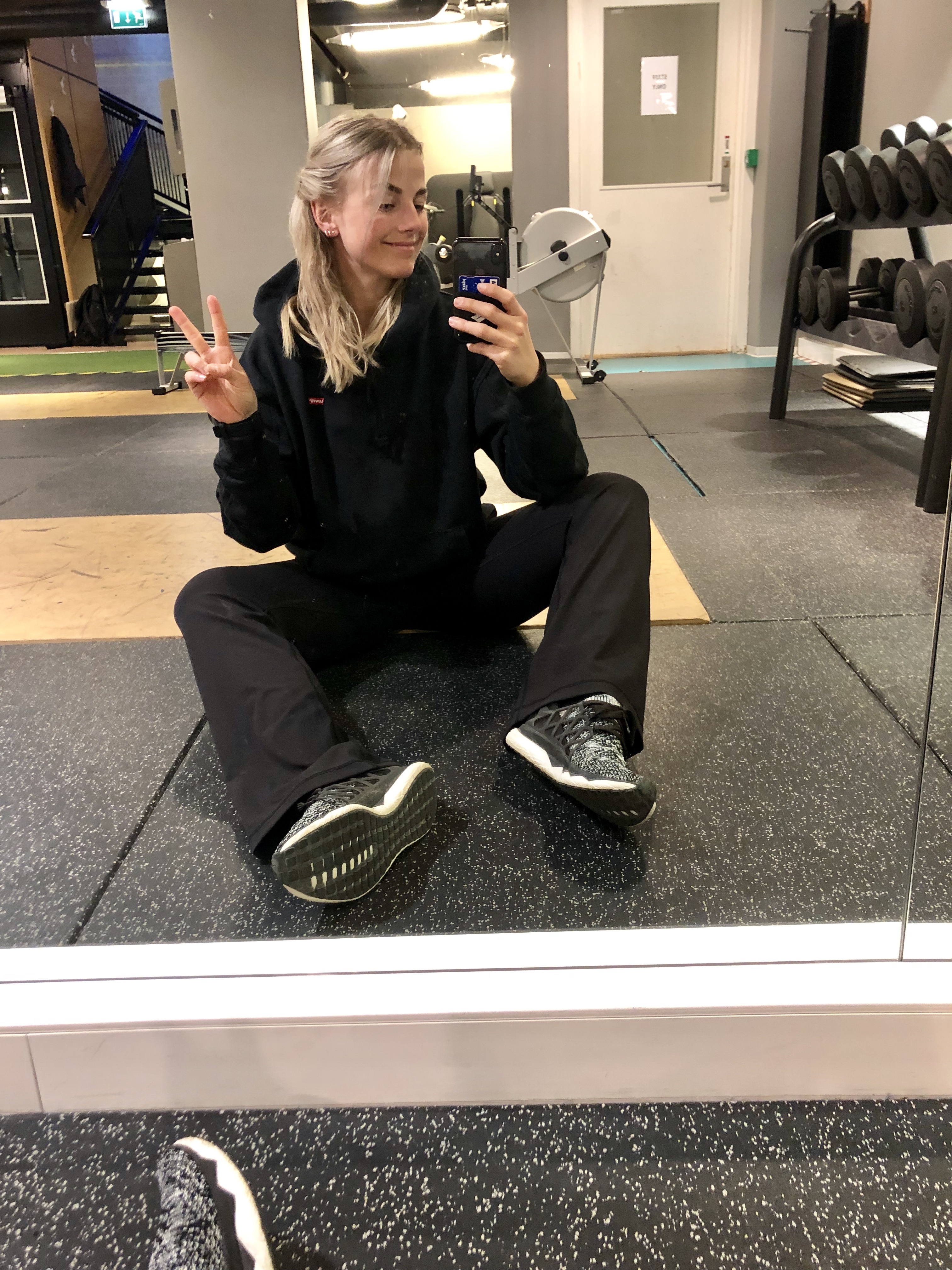 Fredag
Økt på CrossFit Fønix ??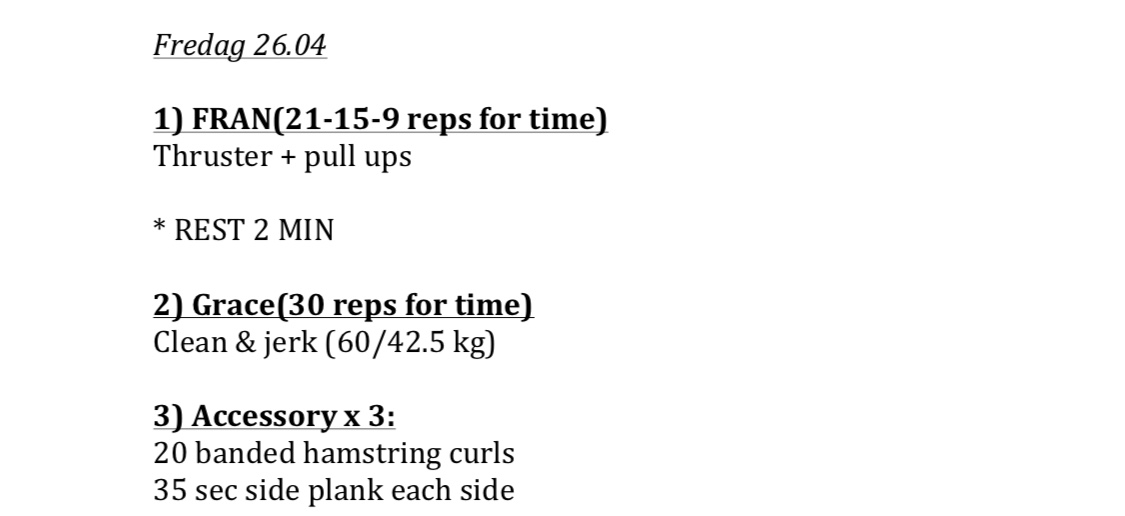 Lørdag
… og nok en økt på CrossFit Fønix ?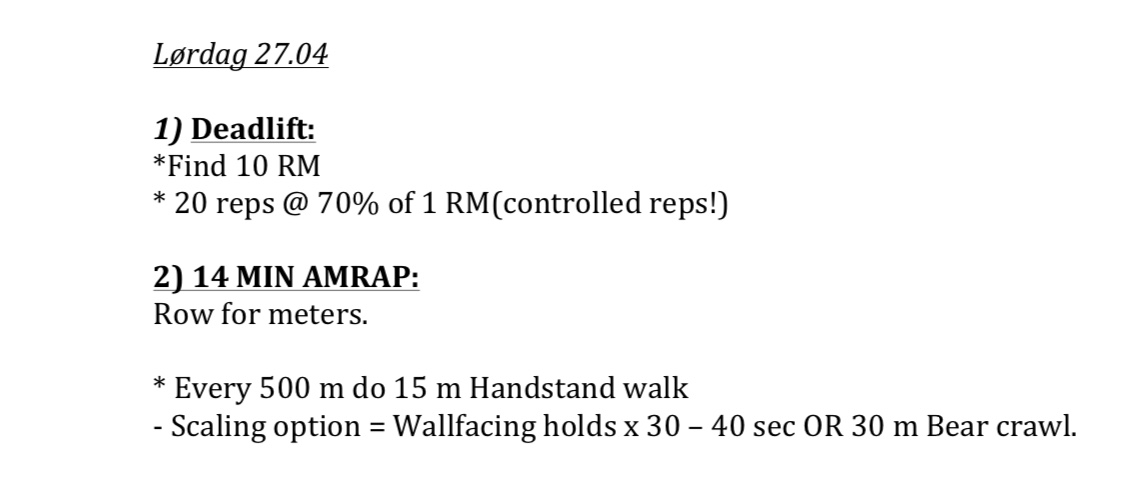 Etter trening i dag var jeg ute på farta med to venninner, og jeg kjenner det klødde i lommeboka etter å kjøpe denne vesken…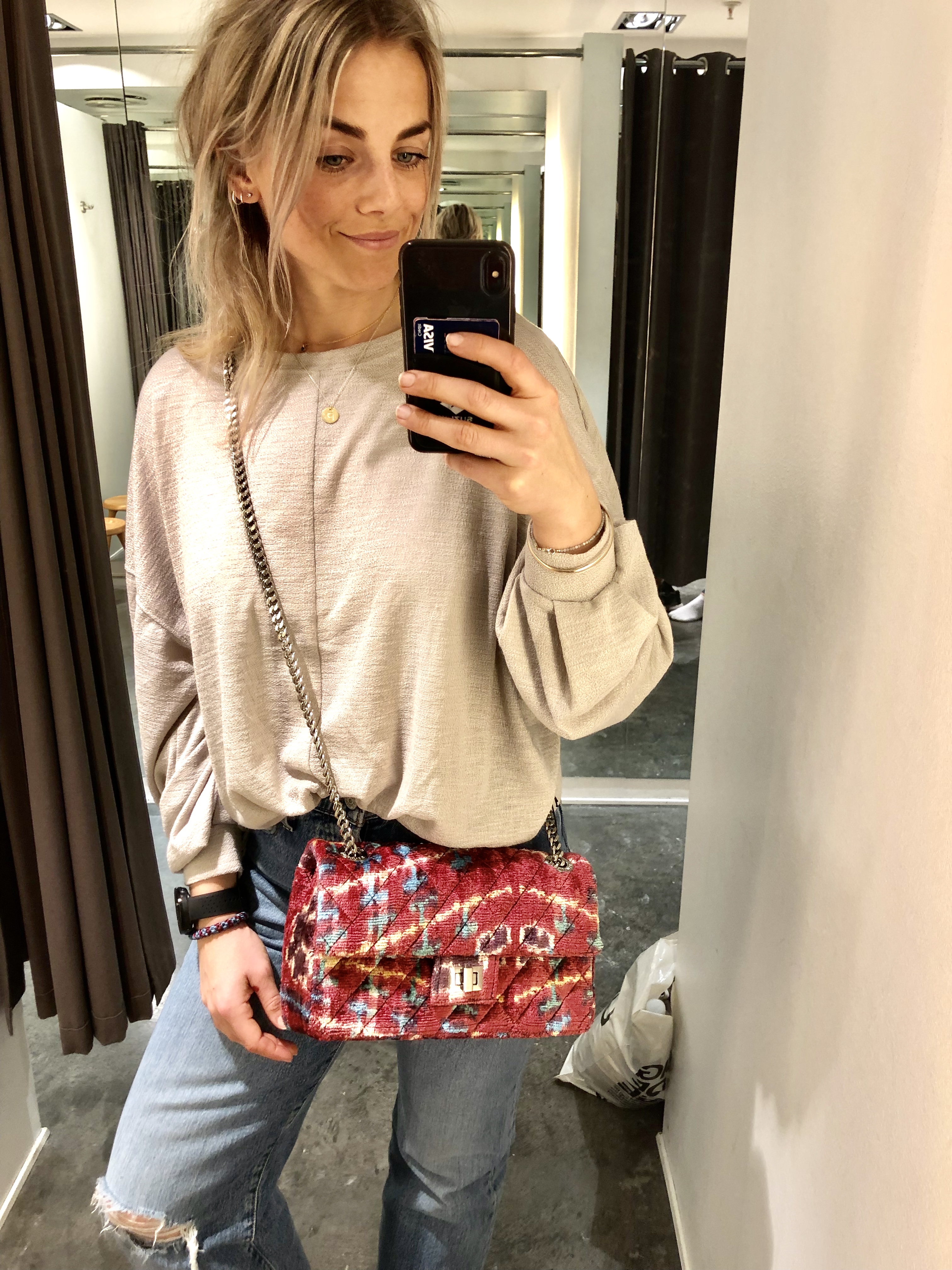 Ah, jeg elsker den såå mye. Men samtidig er det mye å betale 4500 kr-ish for en veske jeg ikke bruker daglig.. meeen samtidig hadde jeg jo blitt veldig glad i den. Hva syns dere?
Anyhooow – den siste biten her var en digresjon. Treningsuka har vært fin! Nå blir det rydding i klesskapet, Grandiosa og vannmelon før tidlig kvelden. Nyydelig? (Som du kanskje skjønner er mannen bortreist, hehe).
Håper du har en fin lørdag ?