Goood fredag, gjengen min ?
I skrivende stund ligger jeg i senga på sjette timen, snart i mål med den Versace-serien på Netflix – som forøvrig er helt vill? Etter CrossFit på morgenkvisten, etterfulgt av PT-timer, var jeg rett og slett så gåen i viljestyrken at jeg bare.. «vet du hva – fuck it». Så jeg droppet mine øvrige jobbplaner om å svare på mails, begynne på én av seks artikler jeg har deadline på, rydde i skapet, og en haug av andre ting, og la meg heller godt tilrette i senga med godt drikke, godis og Netflix.
Beste valget jeg har tatt på lenge ?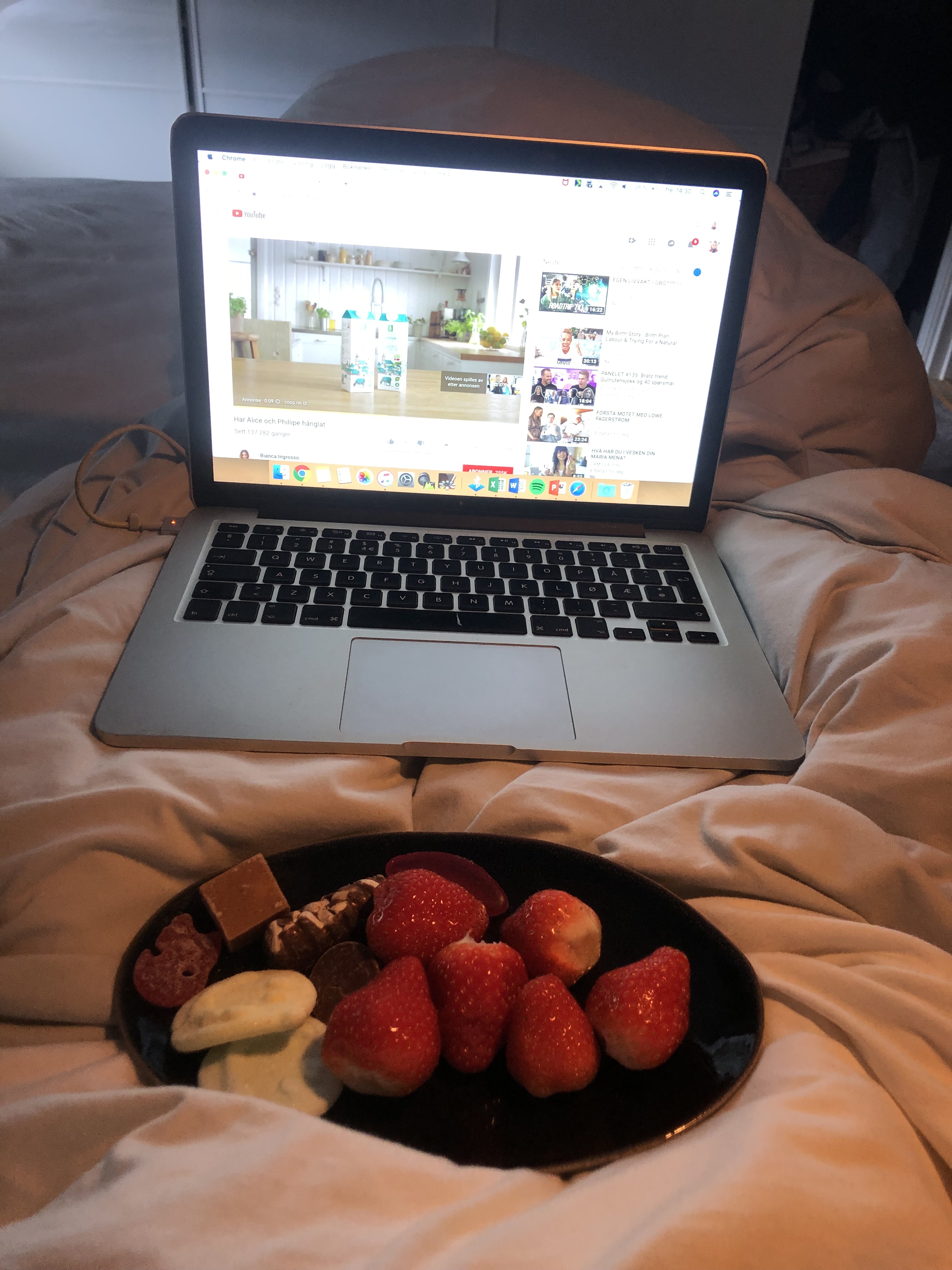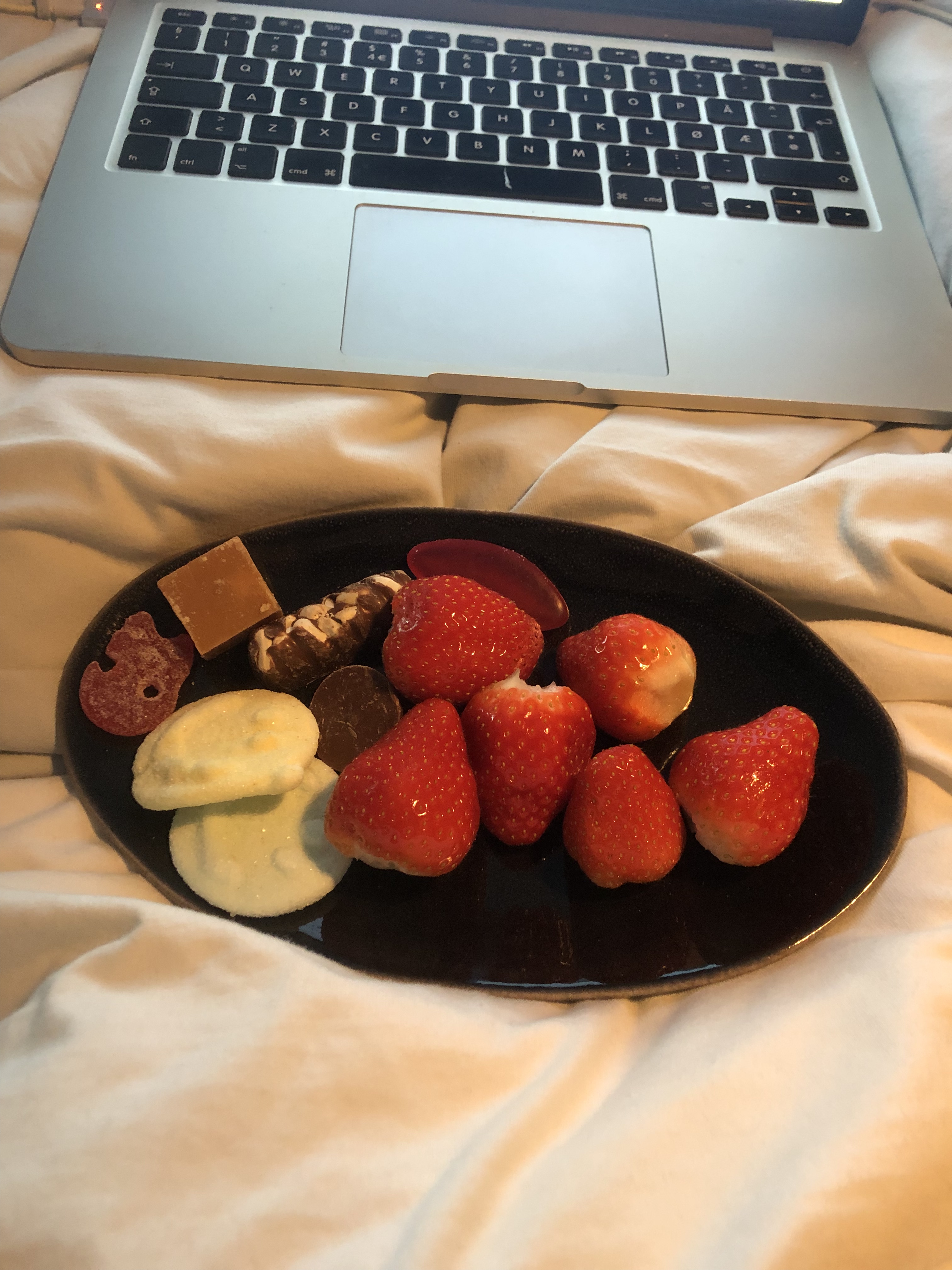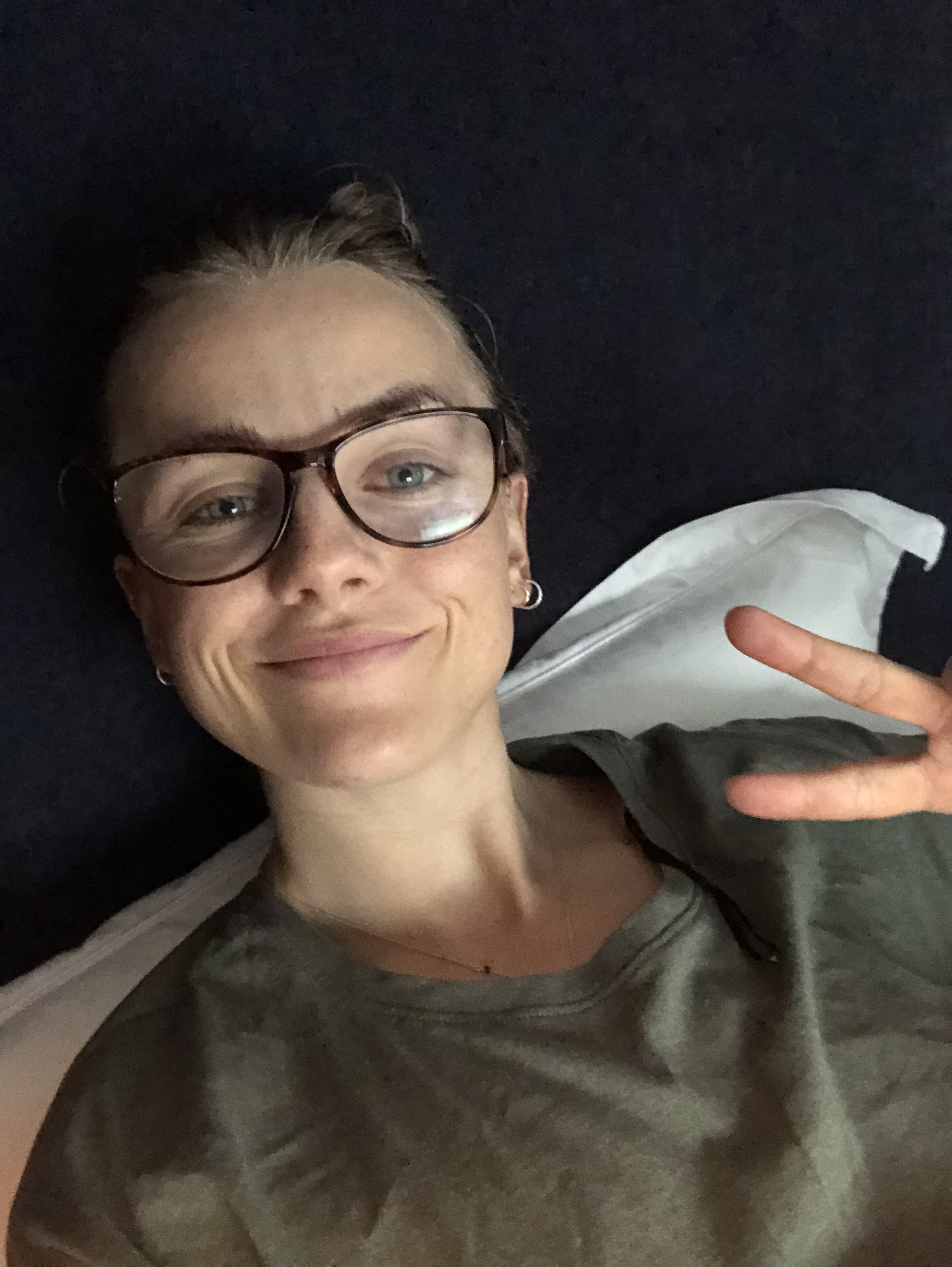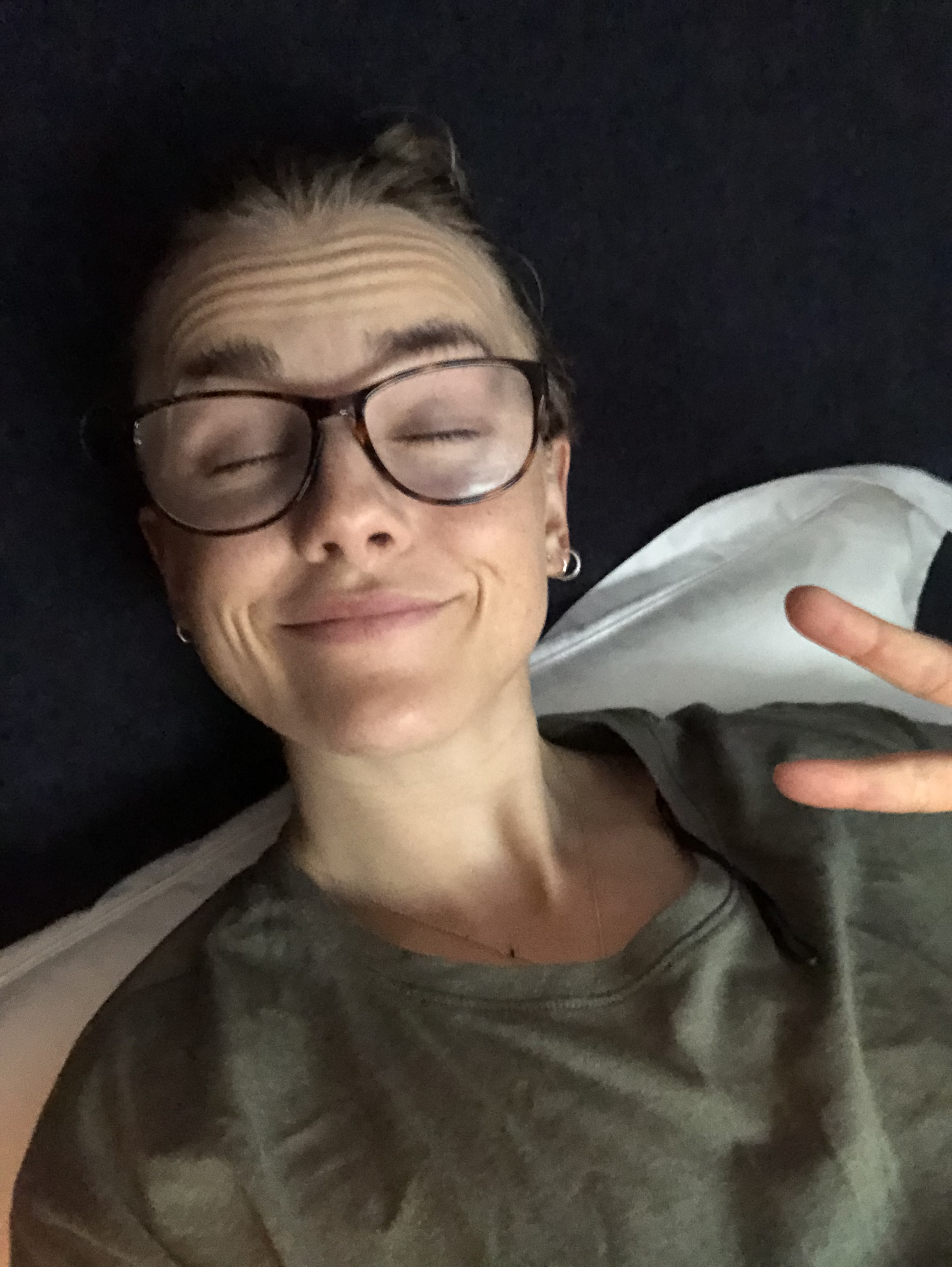 Hadde egentlig ikke tenkt til å blogge dette, for når jeg kobler av er det ikke blogging eller andre «vise frem»-ting som står i hjernen på meg. Men, så vet jeg jo at det er viktig å vise frem helheten, så dere ikke tror jeg bare trener styrke, har jernhode og spiser grønnsaker. Could not be further from the truth ? Store deler av tiden trives jeg jo med å være sunn og jobbe bra, men noen dager trenger man en time out fra det å – og jeg er ikke sein med å plugge meg selv i lader'n, som i dag.
Og ikke la dere lure, det der er bare en brøkdel av godiset, pluss popcorn og litt annet snadder. Full fest. Jeg skal nyte videre, før jeg har planer om å sovne inn i en deilig sukkerrus. Og ta det rolig, går ikke heelt over stokk og stein her – i morgen våkner jeg nok med lysten på eggerøre og grønnkål, sitron og kollagen, og deler av lørdagen blir nok brukt til å ta igjen fredagens arbeid, kjenner jeg meg selv rett.
Får nyte yolo så lenge jeg kan – kan jo ikke miste huet heeelt her? God helg❤️