Søndag
Hviledag.
Mandag
Økt på CrossFit Fønix, der en EMOM på 35 min sto på agendaen?
10-12 thrusters @30 kg
50 double unders
6-10 clean and jerk @30 kg
200 meter roing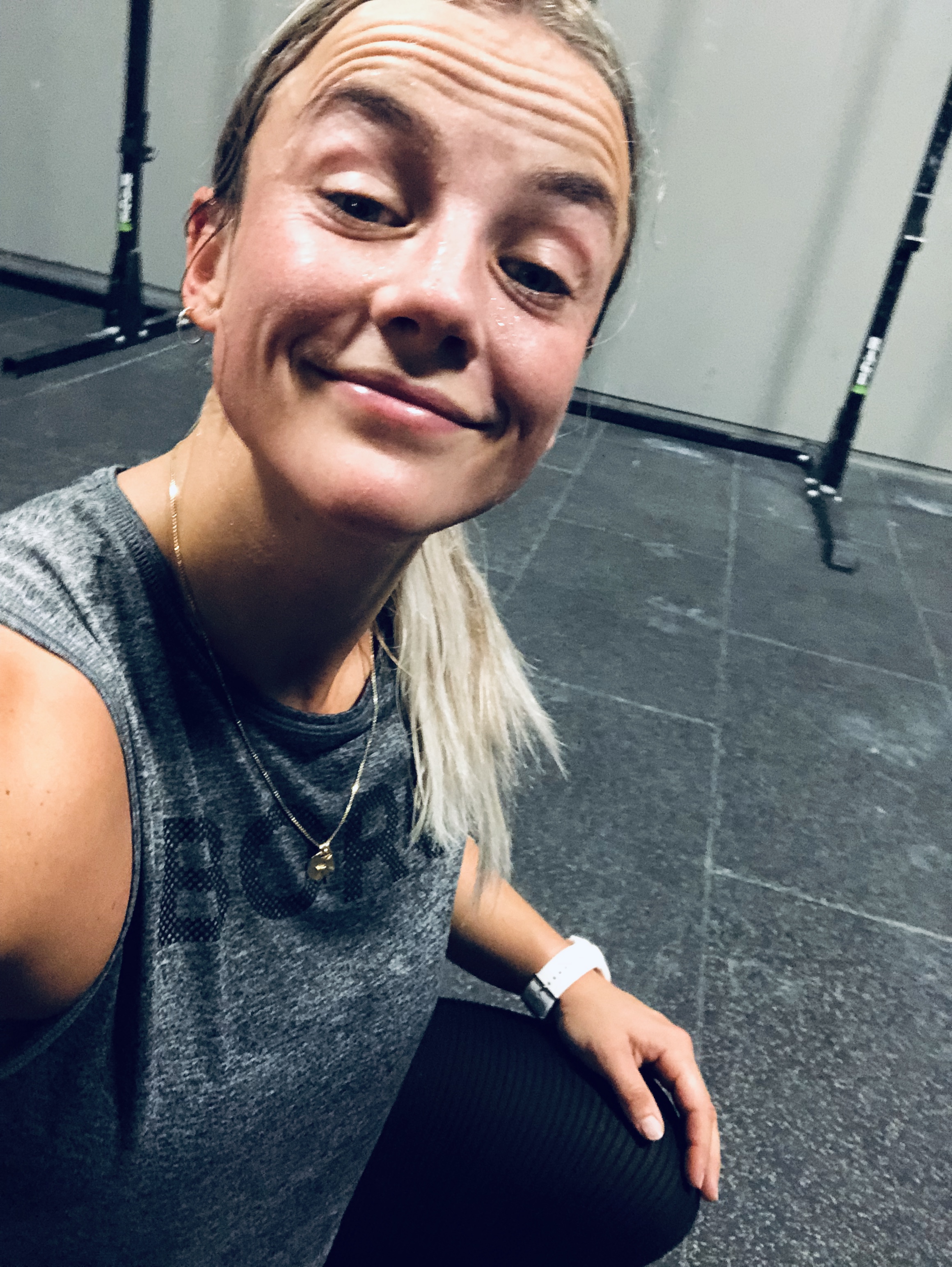 Tirsdag
Sirkeløkt på Comfort Hotel Børsparken etter kunder ?
4 runder av..
1️⃣ Enarms clean and press, 10+10 reps 
2️⃣ Ettbeins hip thrust, 10+10 reps 
3️⃣ Ro 20 kalorier 
4️⃣ Nedtrekk 20 reps 
5️⃣ Wallballs 20 reps 
6️⃣ Benk med hantler 20 reps
7️⃣ 1 + 1/2 knebøy 20 reps 
8️⃣ Ring rows 20 reps 
1-2 min pause før ny runde??
Onsdag
Hviledag.
Torsdag
Hviledag.
Fredag
Økt i heimen ?
Først 5 runder av..
Knebøy 10 reps
Chins 5 reps
Deretter 3 runder av..
Smal splittbøy med to kettlebells 15 reps
Pull ups med beina på benk 15 reps
Sittende skulderpress med kettlebells 12 reps
Deretter 2 runder av..
30 kcal på romaskin
30 GTO med vektskive
30 hip thrust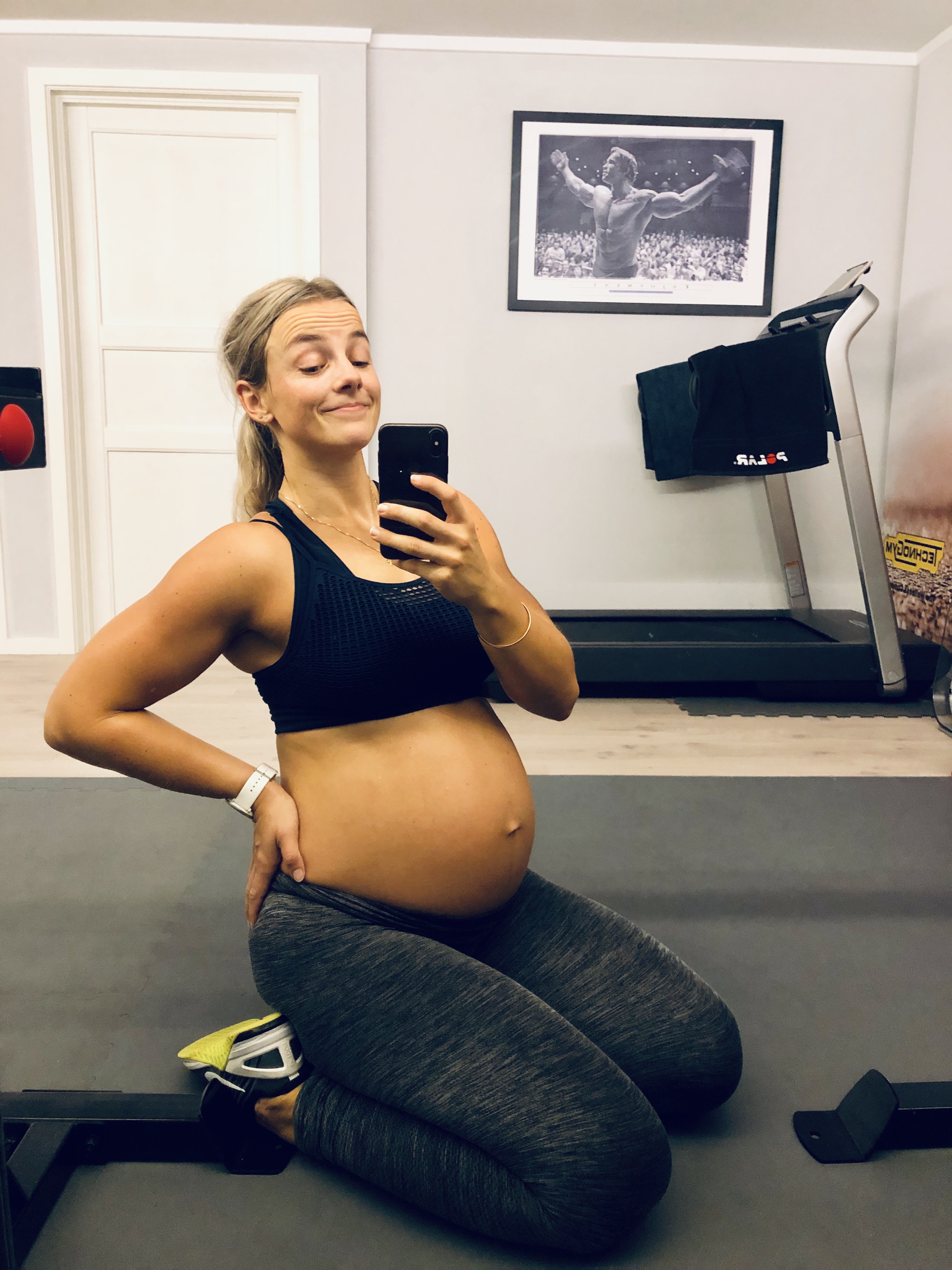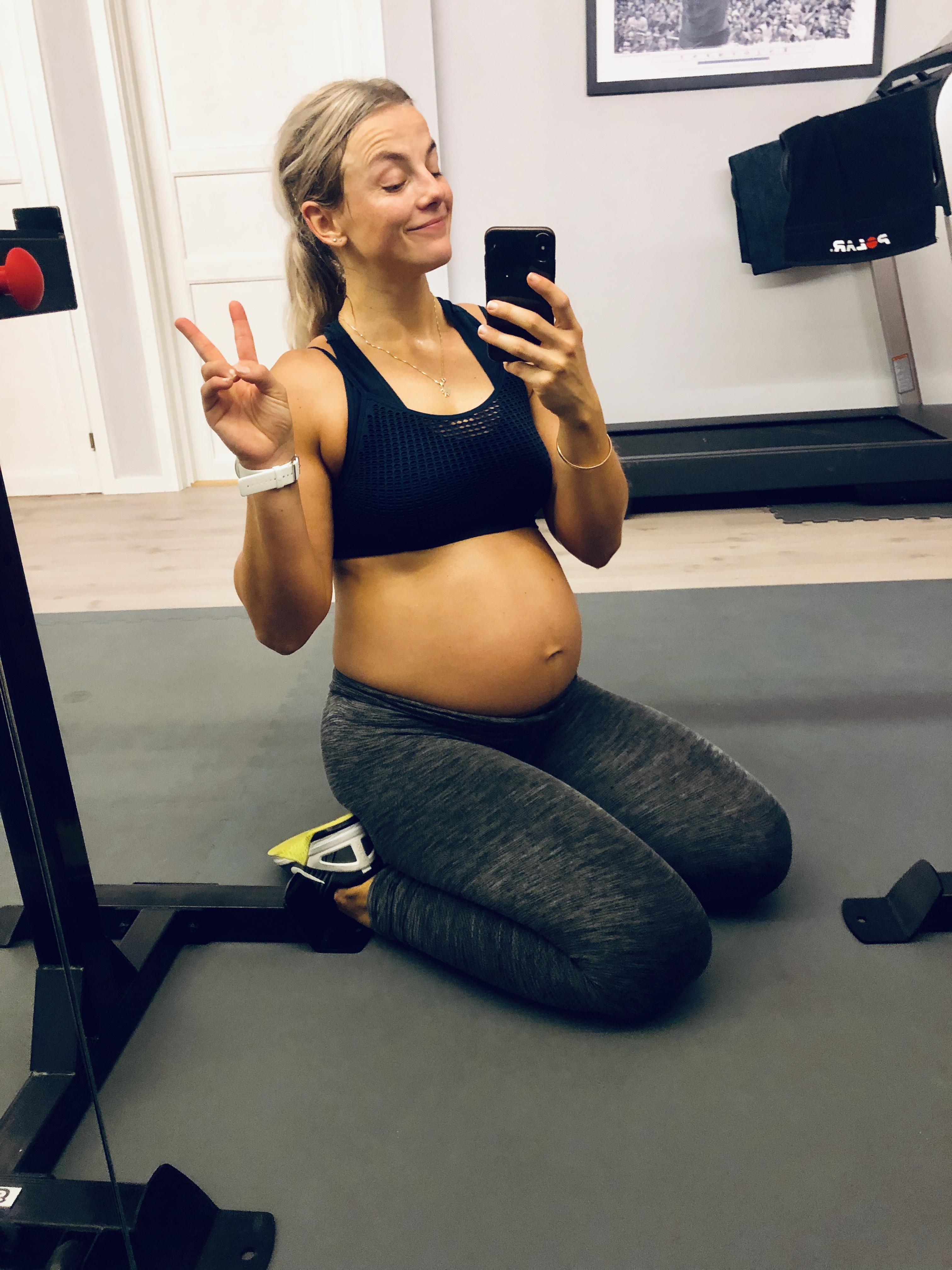 Lørdag 
Jeg ligger enda i senga, men skal snart ned og gjøre en økt. Den skal se ut som følger..
4 runder av..
Markløft 12 reps
Benkpress med hantler 12 reps
3 runder av..
Kettlebellswings 20 reps
Ring rows 20 reps
Og følgende finisher;
1000 m roing
75 thrusters @12 kg x 2
1000 m roing
Deretter venter en liten lunsj med jentene, en tur innom CrossFit Fønix for å se på en lagkonkurranse, og ja.. generelt mye kos? Jeg skulle egentlig vært i bryllup denne helgen, men det ble bestemt at jeg skulle holde meg hjemme, because pregnantlyfe, for å gjøre en lang historie kort. Litt kjipt, men er nok til det beste – da gjelder det å fylle opp dagen med andre, hyggelige ting som gjør at jeg ikke tenker på alt det fine jeg går glipp av, hehe. So far, so good.
Håper du har en fin lørdag❤️