Hei fininger, og god søndag❤️
I helgen gikk altså den siste ShapeUp Conventionen av stabelen – for min del. Bergen var byen, og ja.. for en gjeng! Jeg holdt to foredrag, en livepodd med Silje og en løpeøkt i strålende Bergenssol, og dagen kunne vel egentlig ikke ha gått bedre?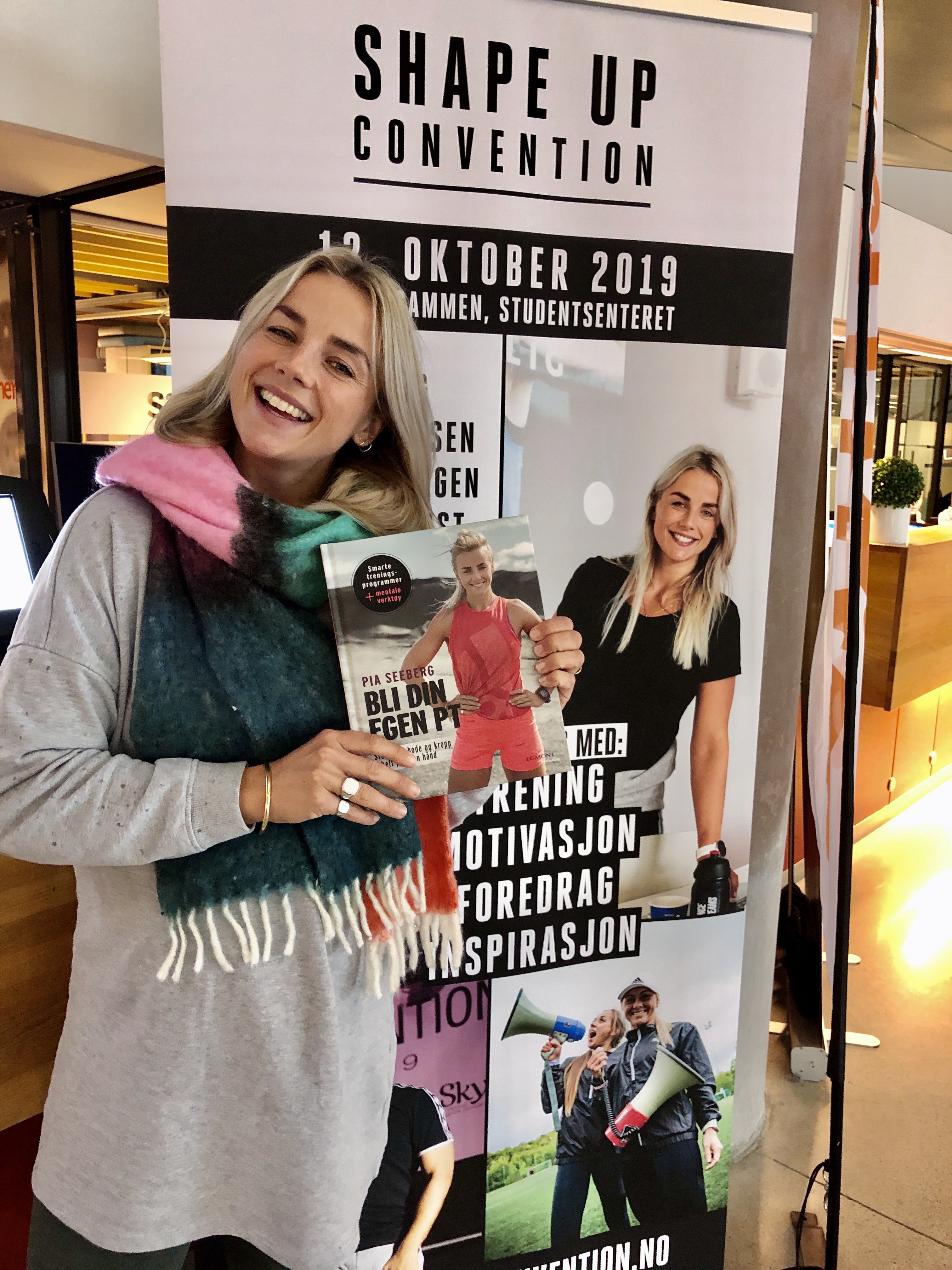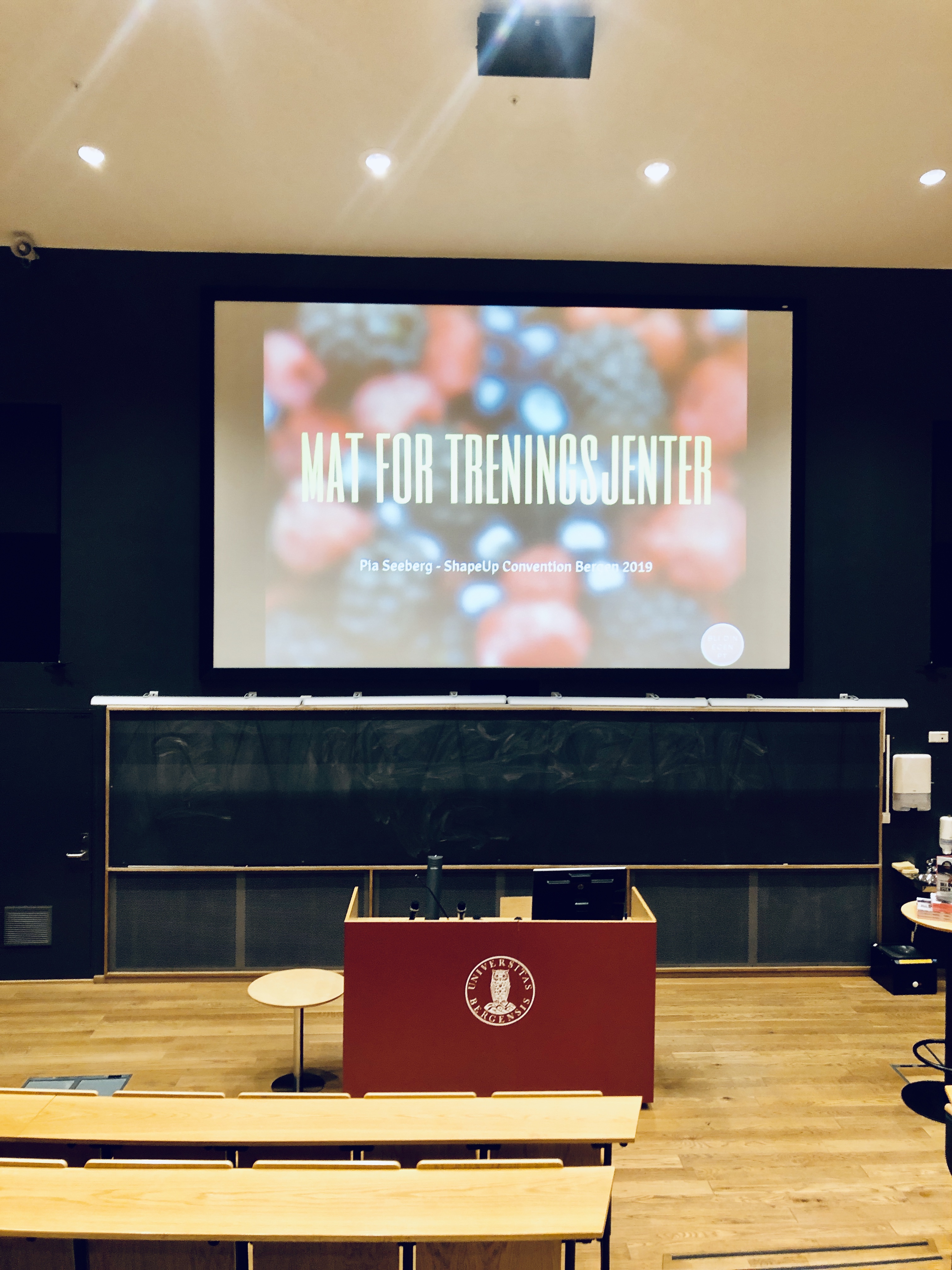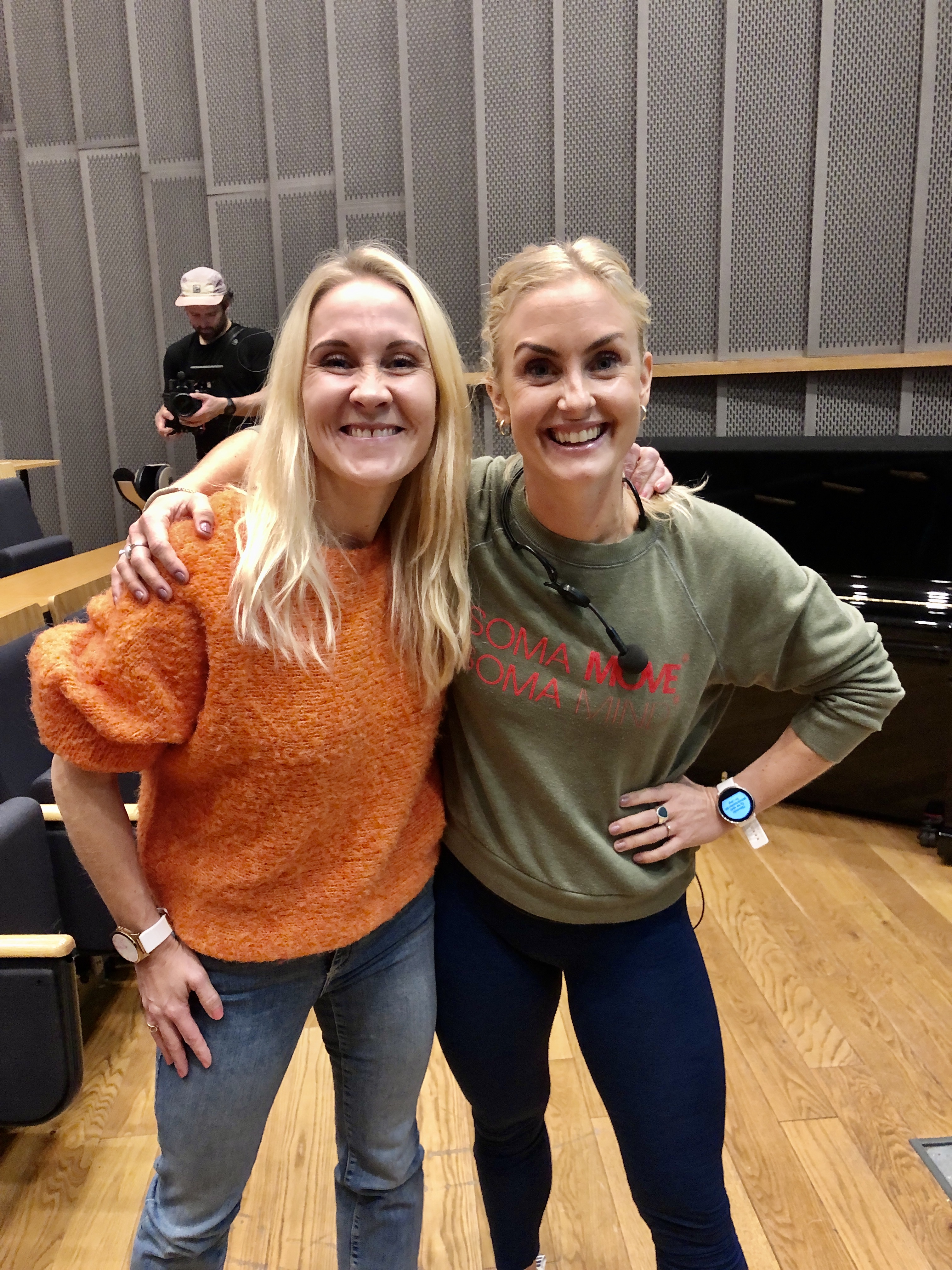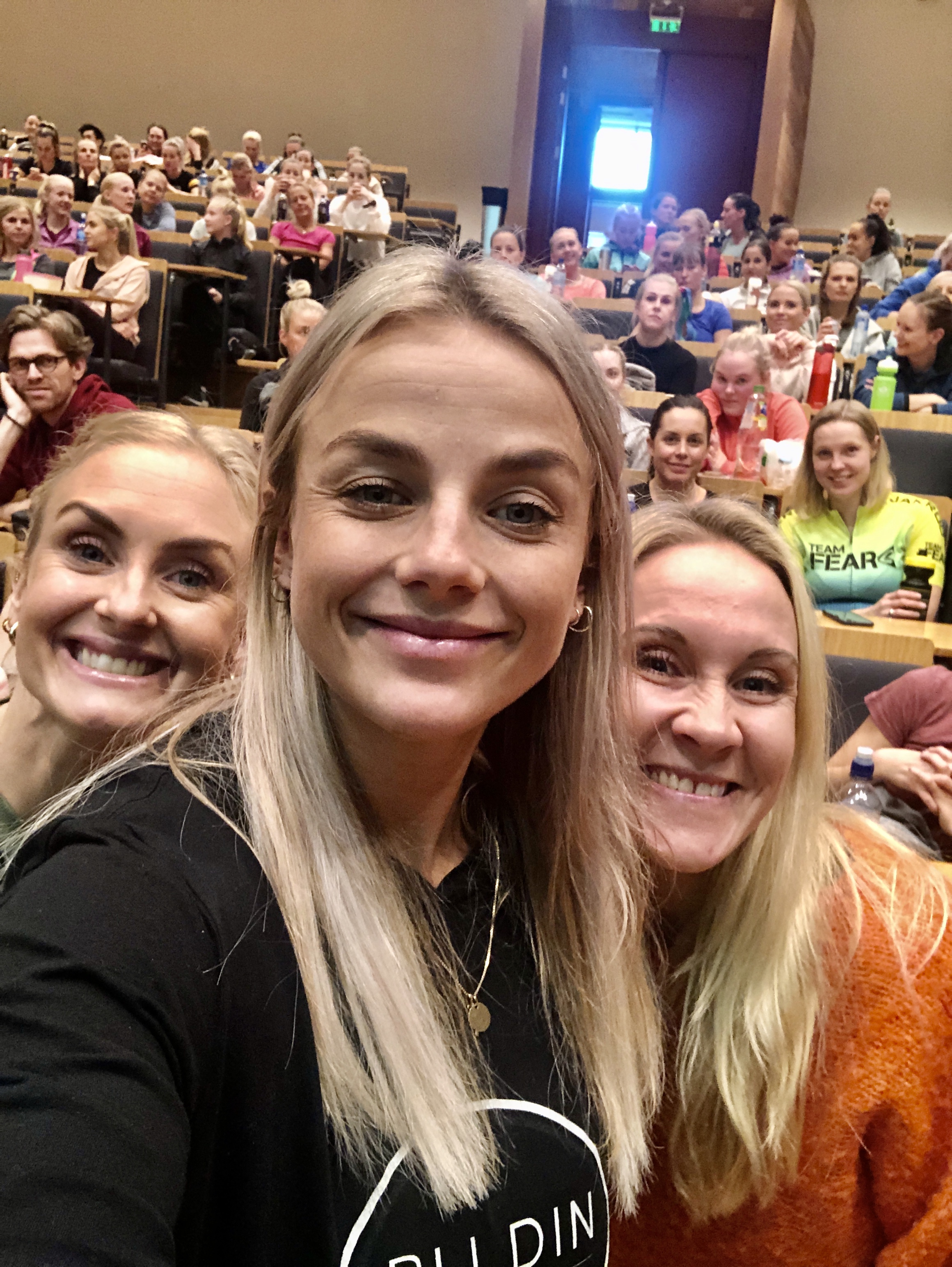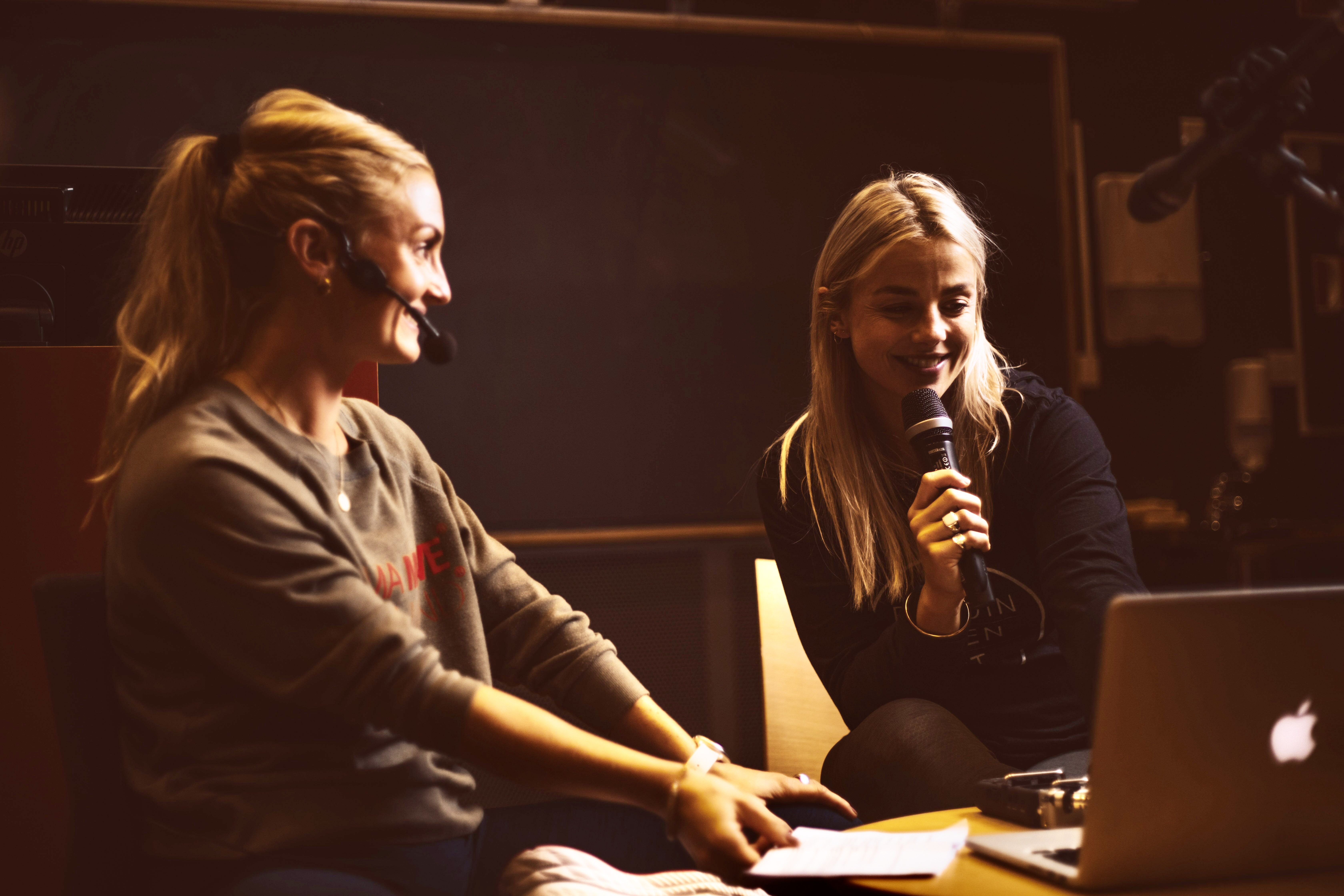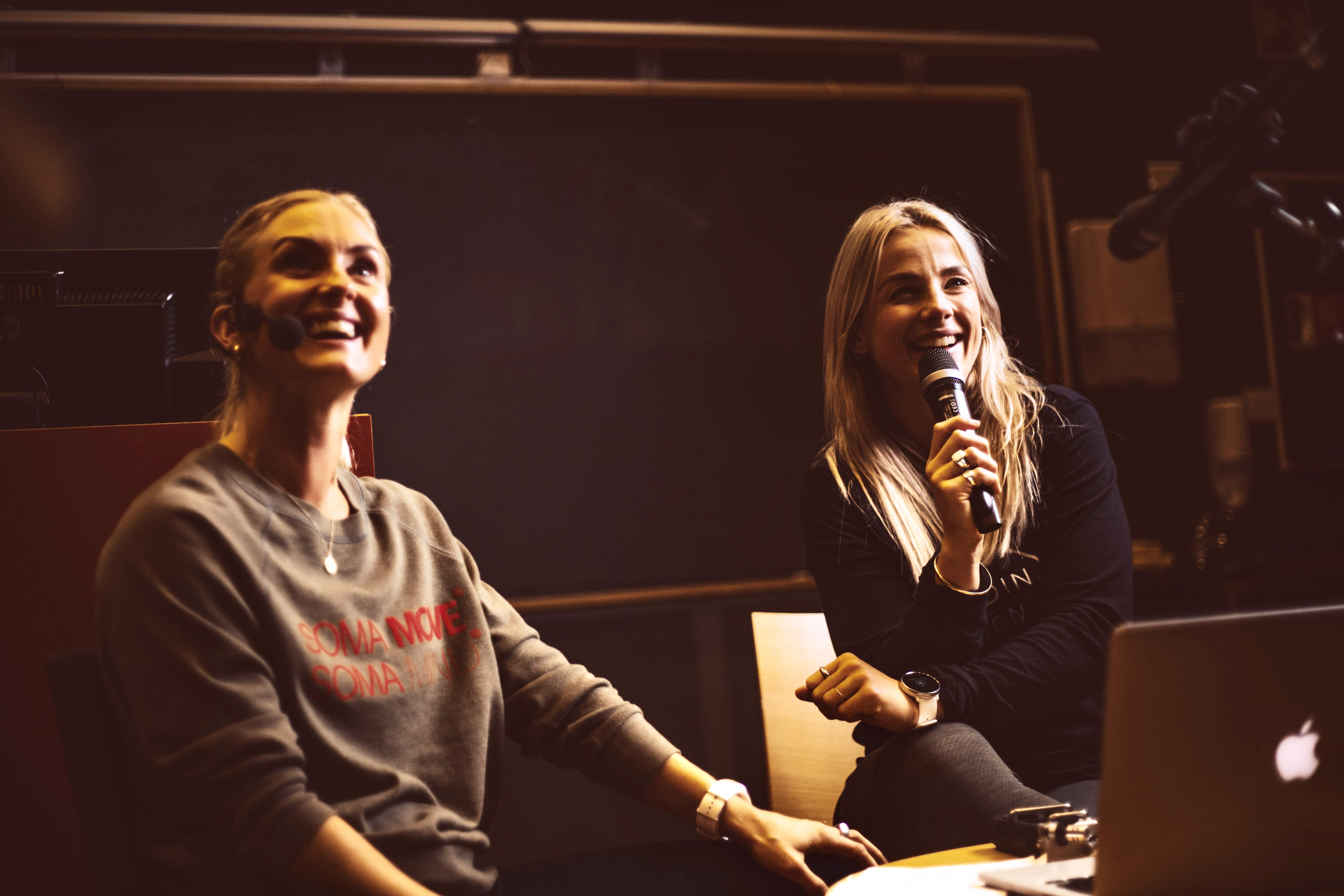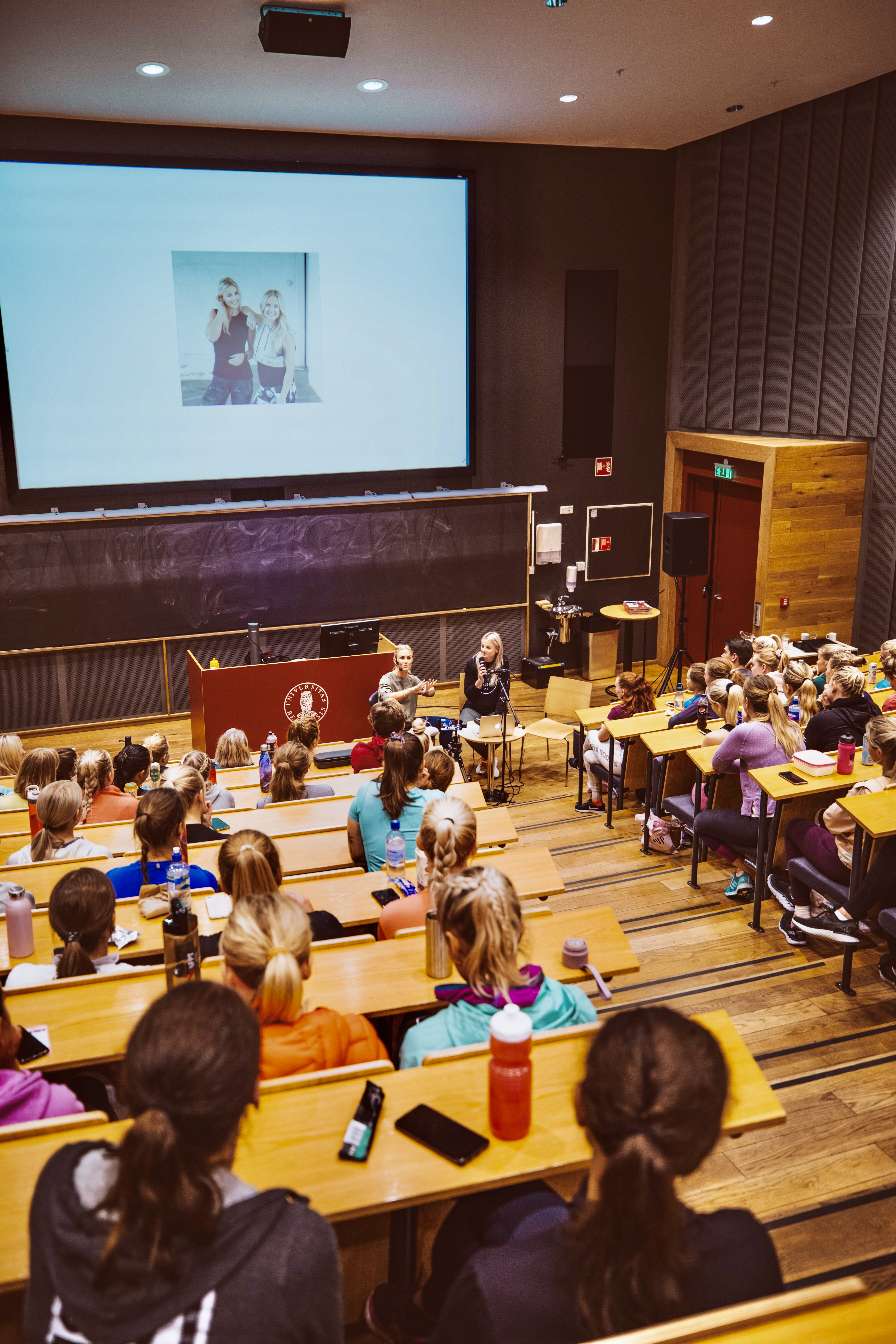 Vi fikk møte så mange gode jenter, og høydepunktet for min del var gjengen som hadde en gruppe på både Facebook og snapchat med navnet «Seebergs Disipler». Altså, jeg døde, på en positiv måte ?❤️ Det er på eventer som dette man endelig får møte de man snakker og skriver til hver eneste dag, og det er rett og slett en sinnsyk motivasjon og inspirasjon – tusen takk til alle ❤️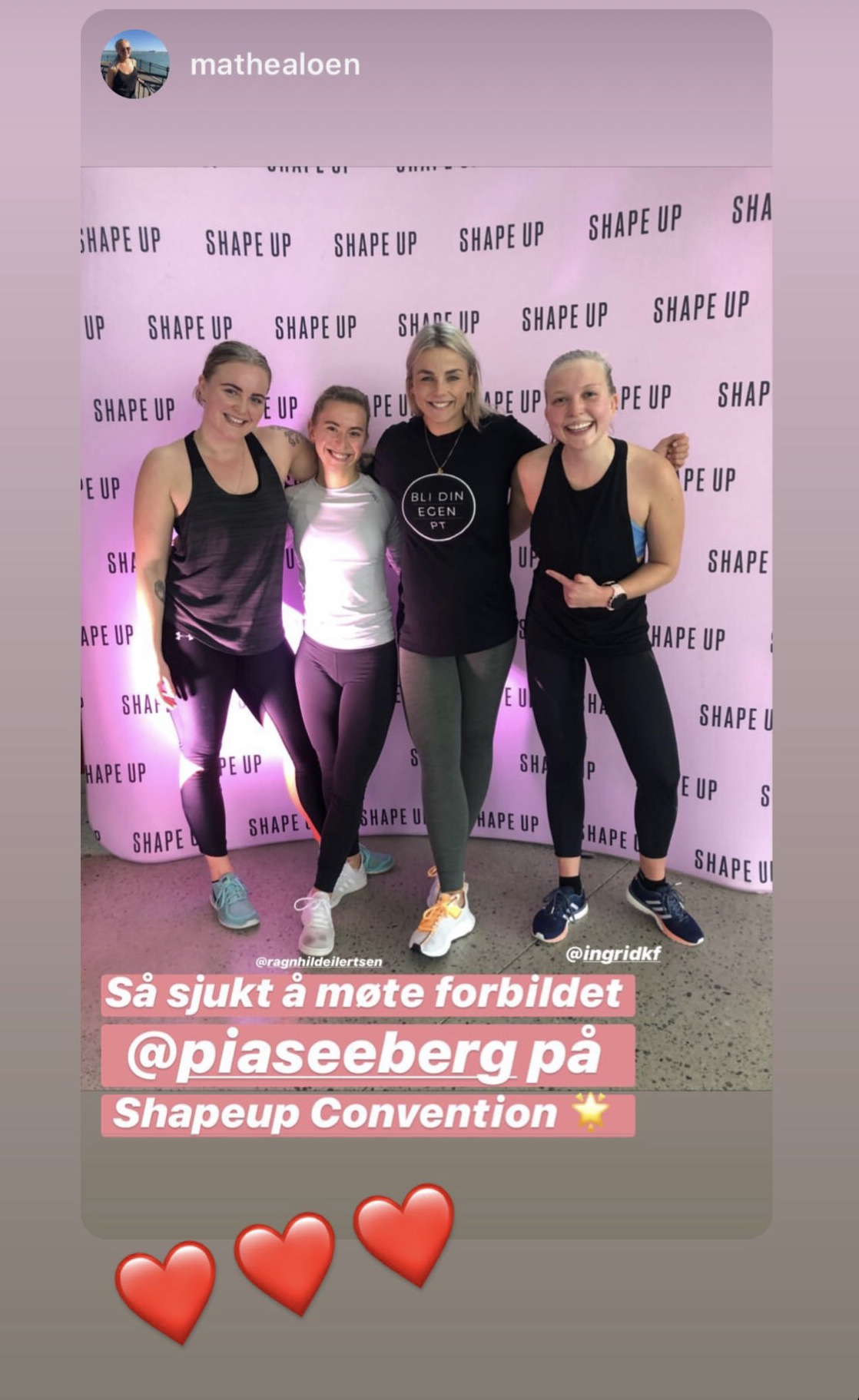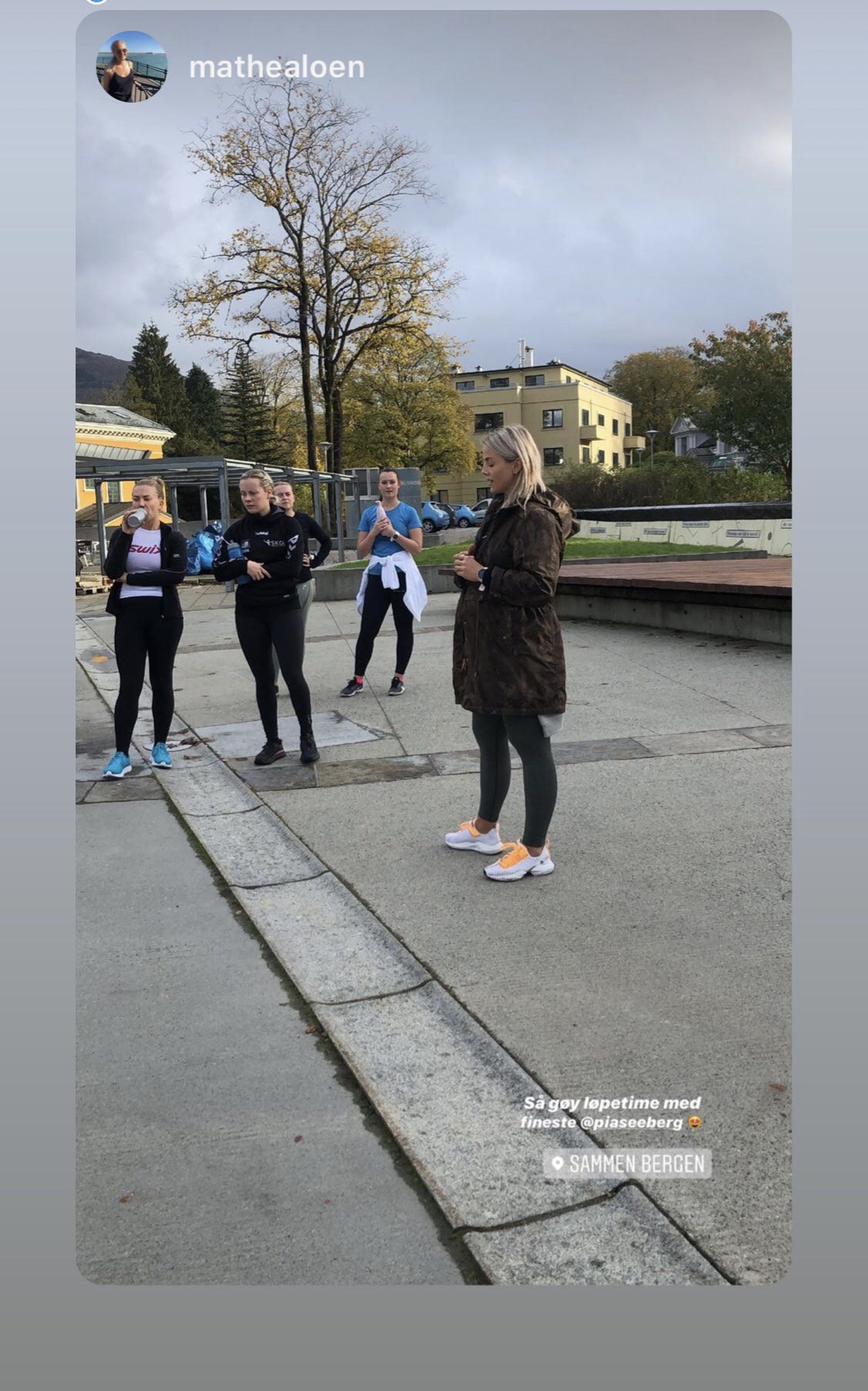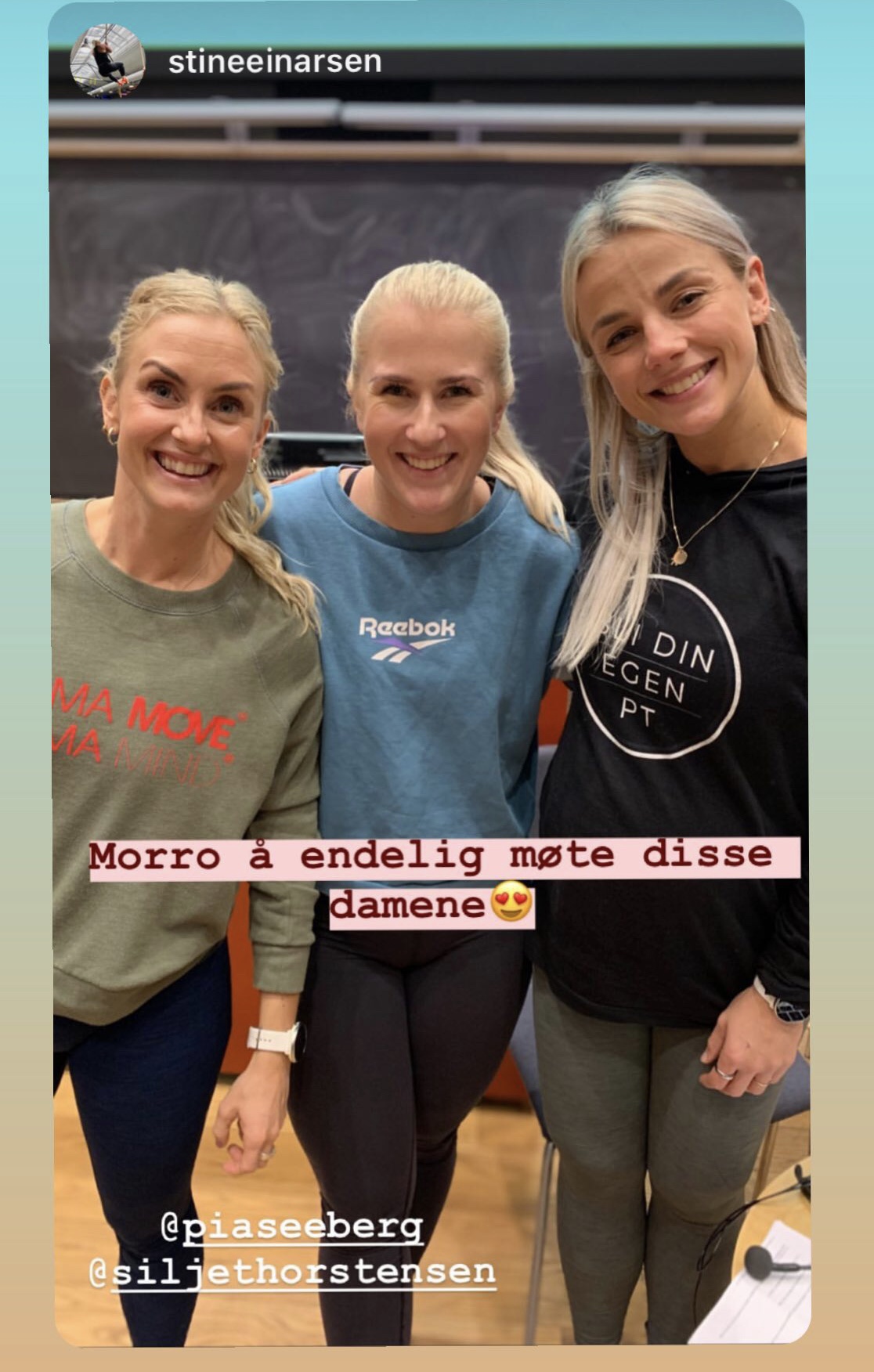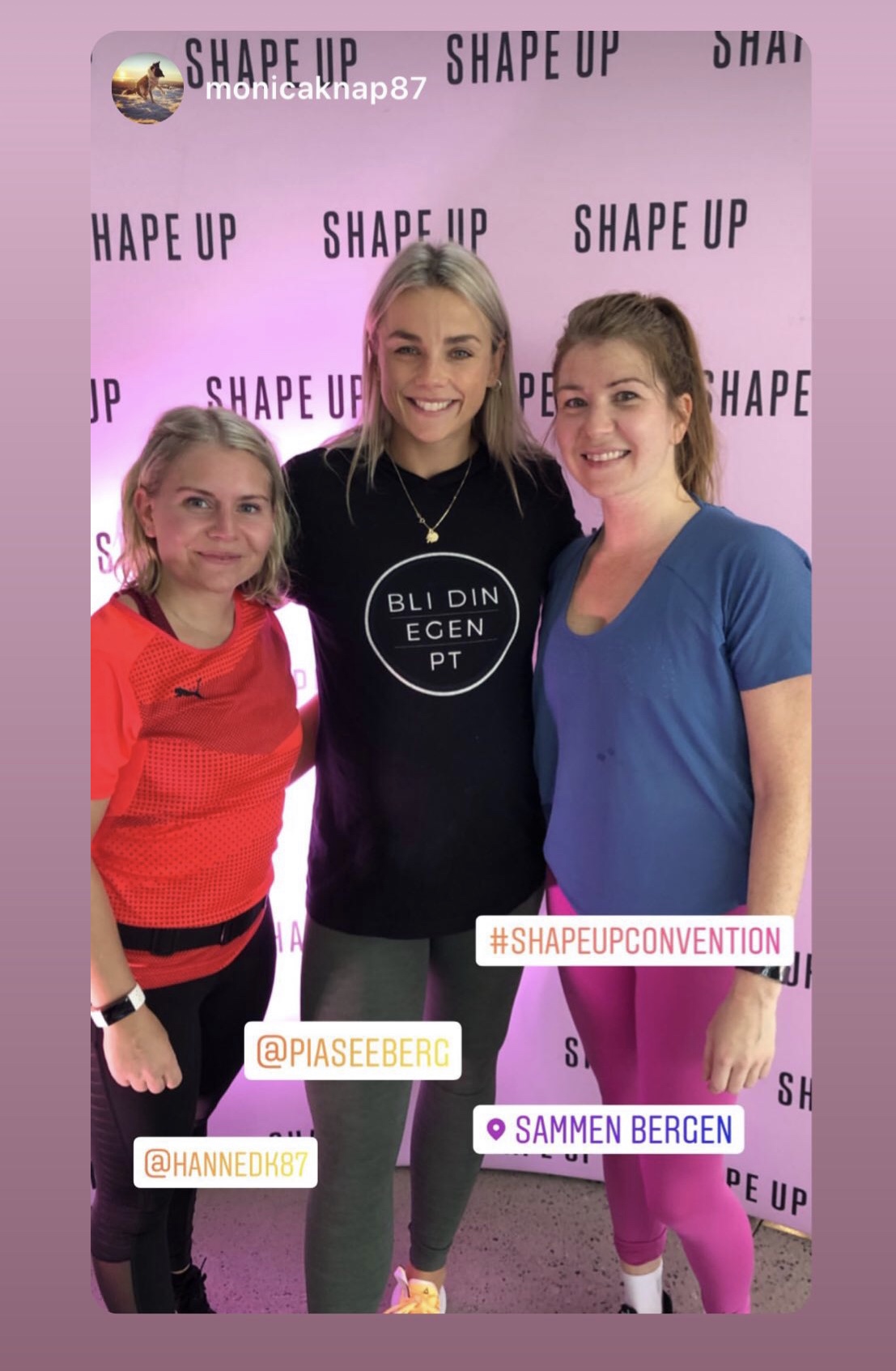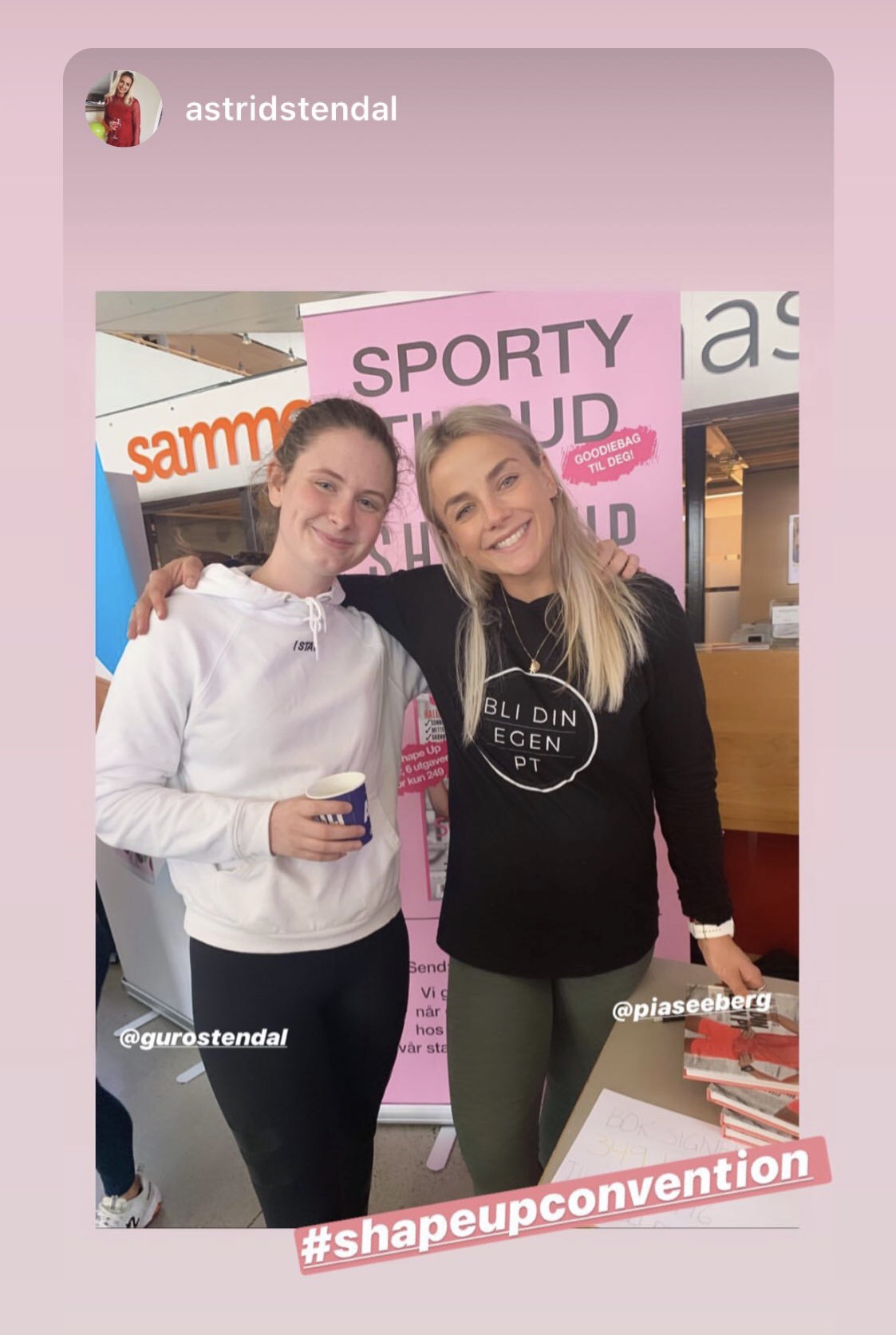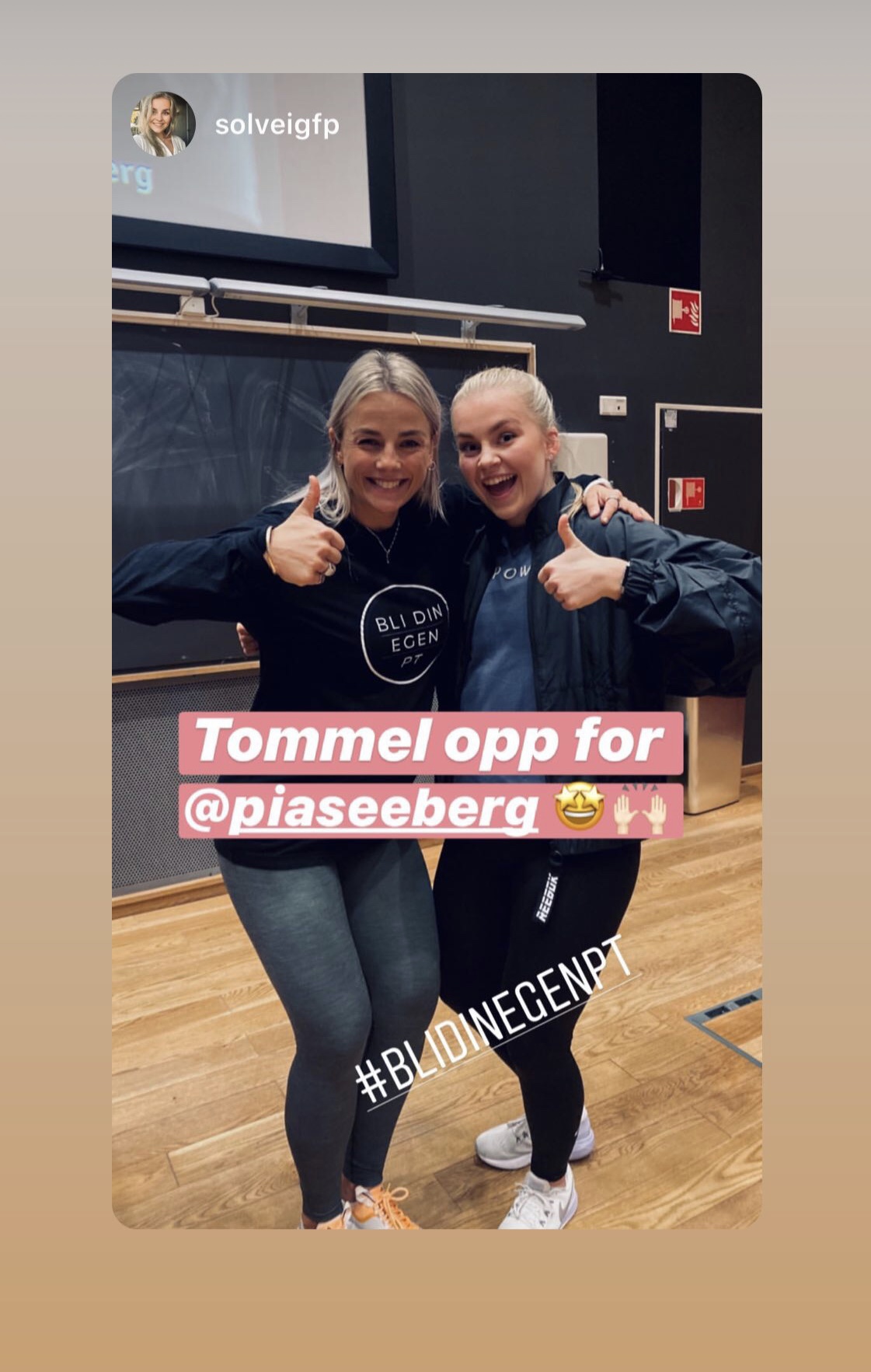 For en dag!

Runder av dagens innlegg med treningsuka som gikk, uke 34 av graviditeten er snart forbi – ser søren meg ut som jeg og kroppen kommer til å trimme oss i mål, noe jeg er veldig, veldig takknemlig for. Nyt søndagen, dere ❤️
Søndag 
3 runder av..
60 kcal romaskin
50 kcal stakemaskin
40 ground to overhead @10 kg
30 thrusters @8 kg x 2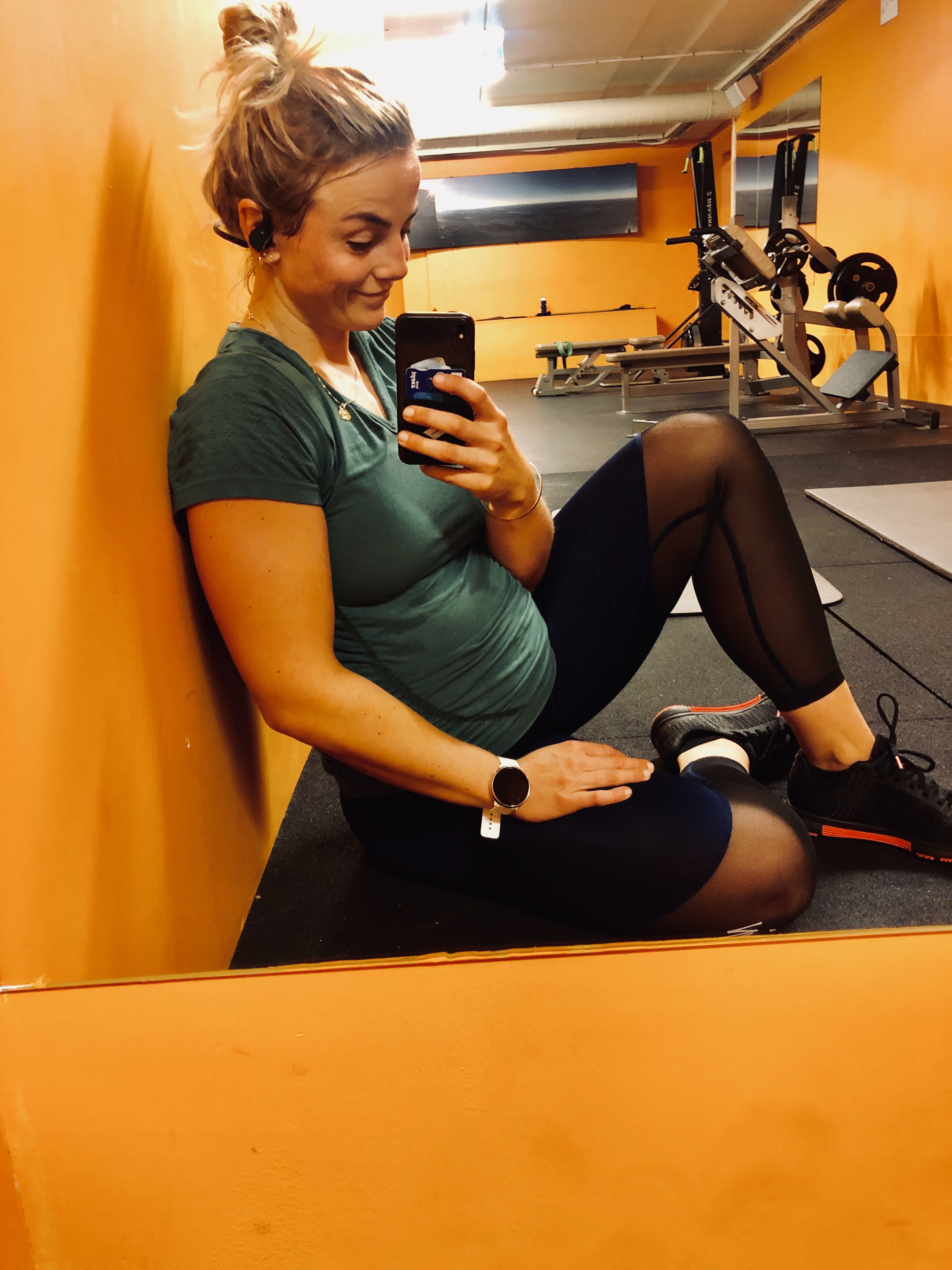 Mandag
3 runder av..
30 knebøy @35 kg
15+15 Enarms ro @16 kg
15+15 ettbeins strakmark @35 kg
15+15 enarms skulderpress @12 kg
30 Hip thrust med grønn strikk
Deretter 3 runder av..
20 Facepulls
20+20 stående pallof press
15+15 sidehev for mage @24 kg
45 sek statisk heng med pull up-grep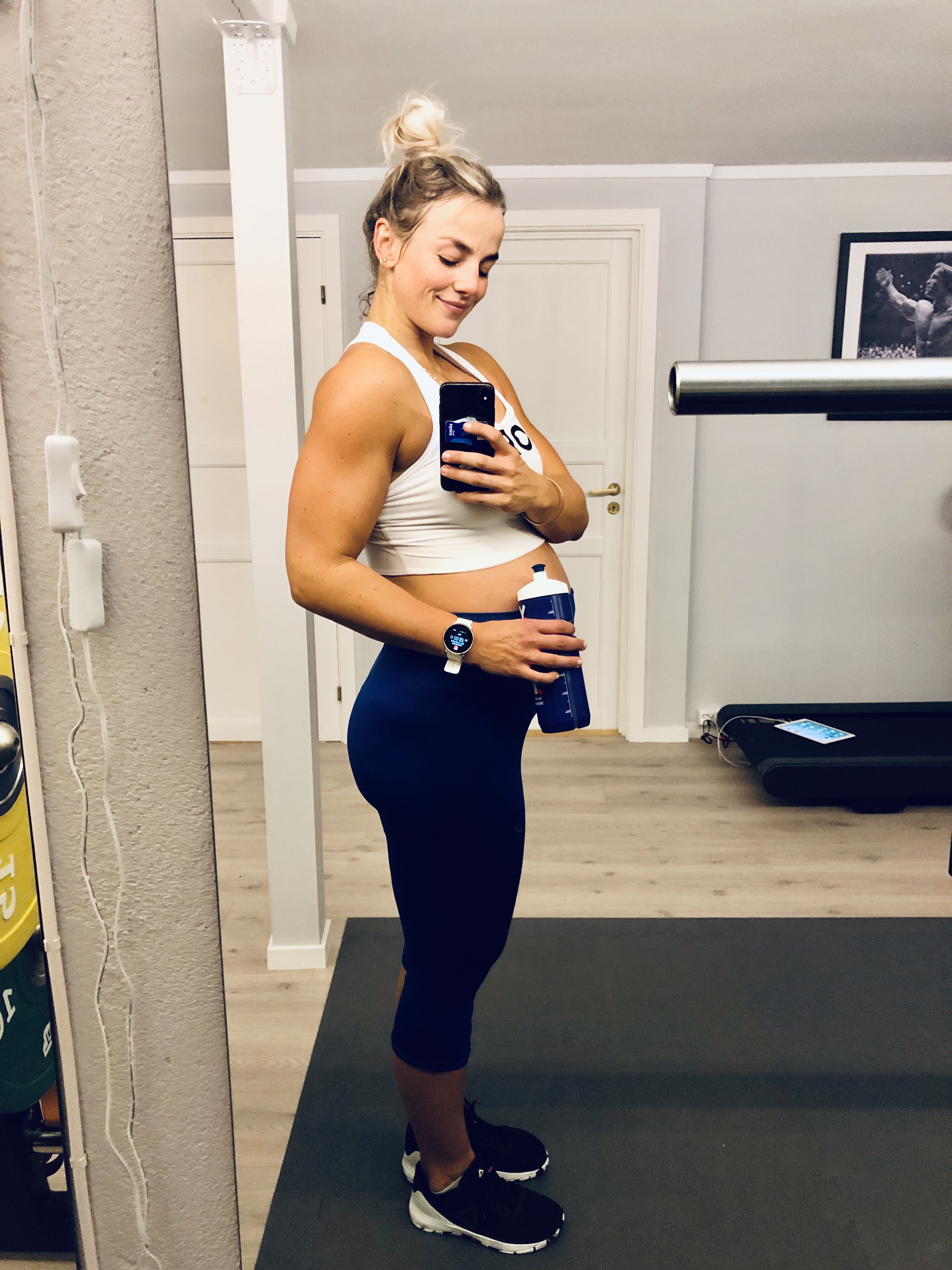 Tirsdag
Hviledag.
Onsdag
Hviledag.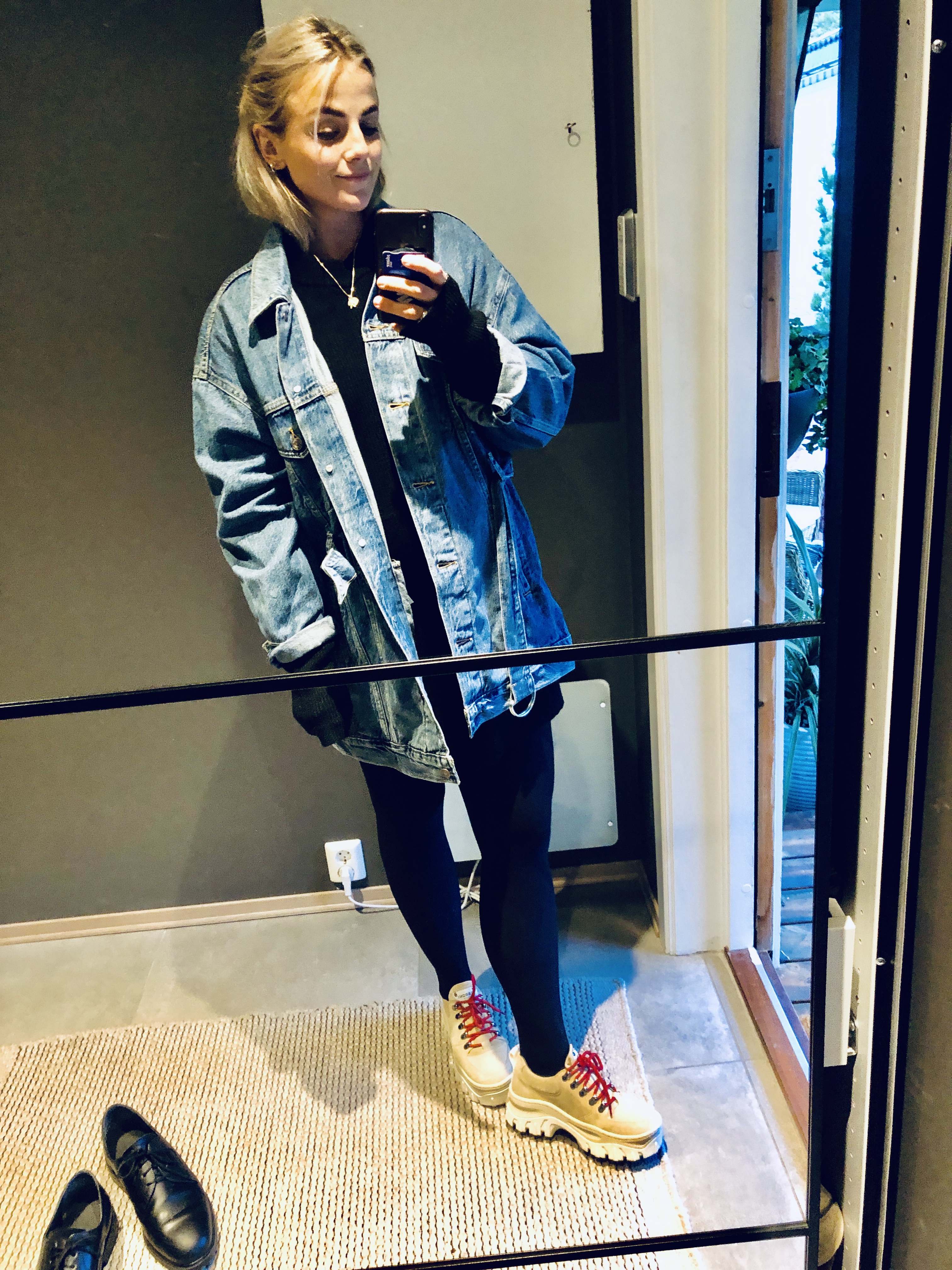 Torsdag
4 runder av:
5 chins
10 markløft @80 kg
8 enarms skulderpress @16 kg
3 runder av;
24 kalorier roing
24 KB-swing @20 kg
12 push ups til step
12 cleans @35 kg
Fredag

Hvert tredje minutt..
10 frontbøy @35 kg
10 strake mark @35 kg
10 ro @35 kg
12 push press @12,5 kg x 2
X 8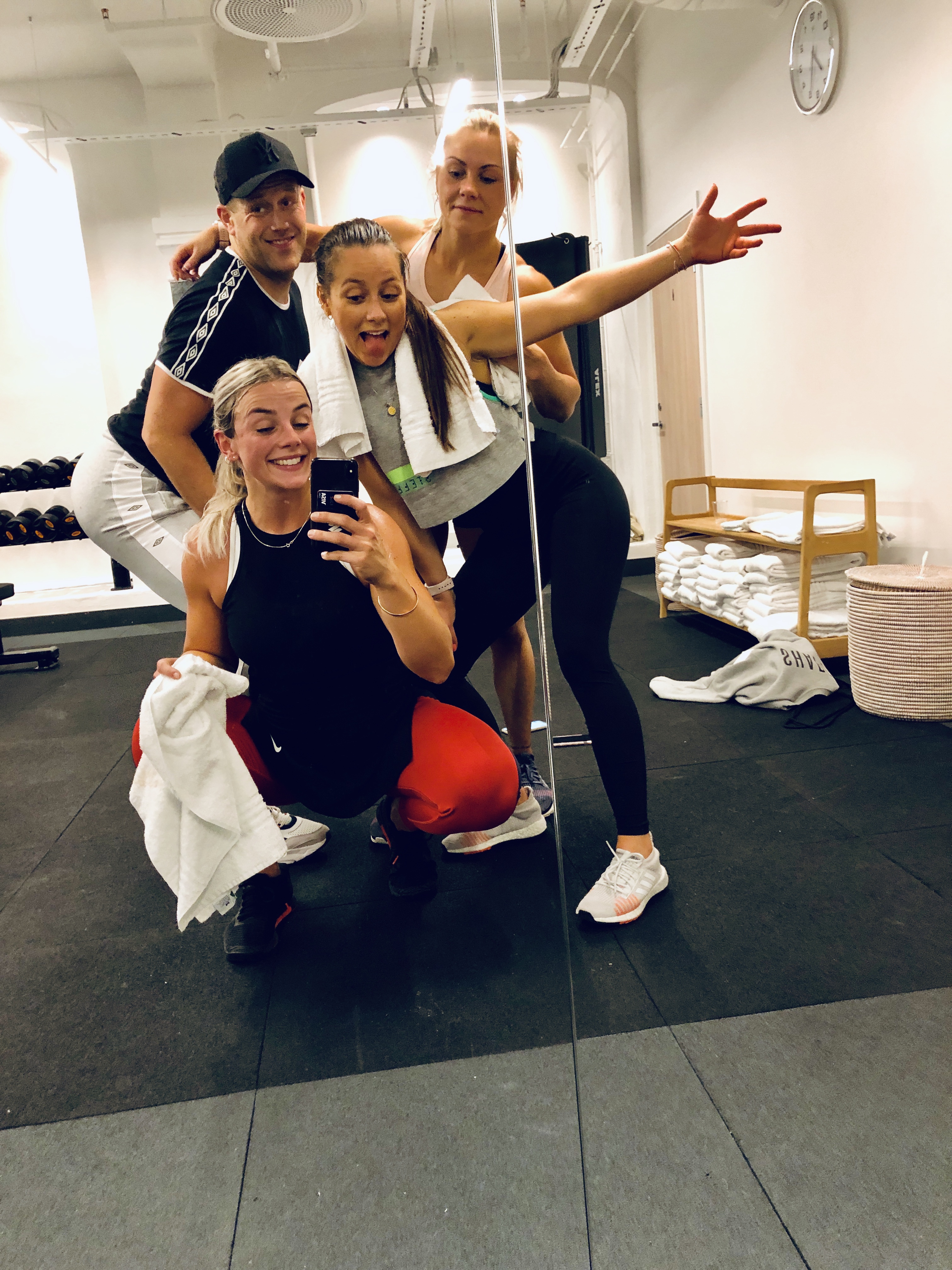 Lørdag
Hviledag.